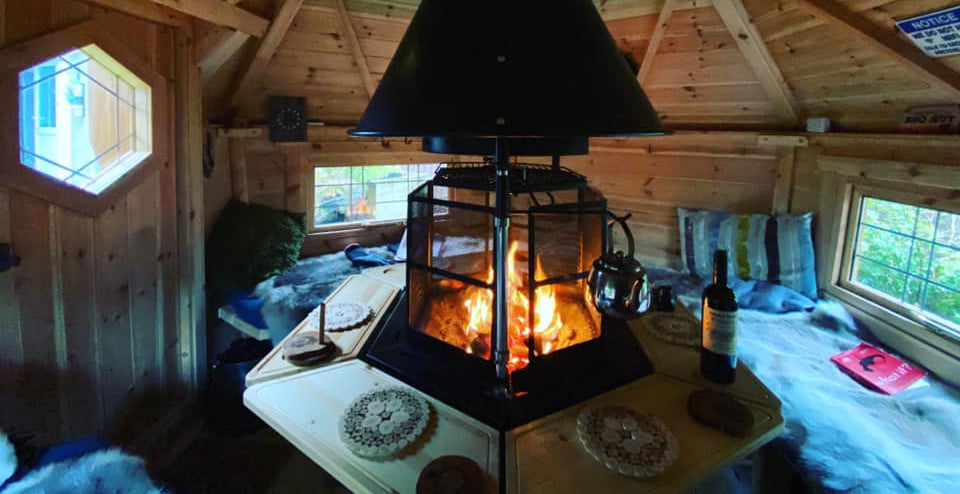 We're so good we had to split it into 2 blogs (*smug face*)!
Read the second installment of our A-Z of Trustpilot reviews, where we cover a review for every letter of the alphabet, read on if you fancy finding out yet more reasons to get yourself one...
A – ALL YEAR ROUND
"Good value for money, and well constructed. Assembled by a team of 2 in just under 5 hours. The advantage of having an Arctic Cabin is that it can be used all year round. Very good for socialising, especially if you are using the Barbecue."
Norman Hawkes
B – Best (THING EVER)
"Absolutely in love with our cabin, best purchase we have ever made, the service was fantastic from start to finish, would highly recommend"
Alison Campbell
C – COSY
"Absolutely love our gorgeous BBQ hut. Looks amazing in the garden. Cannot fault the quality, customer service and excellent installation. So warm and cosy and have cooked lots of delicious food, steaks, lamb, pork shoulder, burgers and spatchcock chicken...yum yum....100% happy with our purchase, worth every penny."
Jeanette Wilson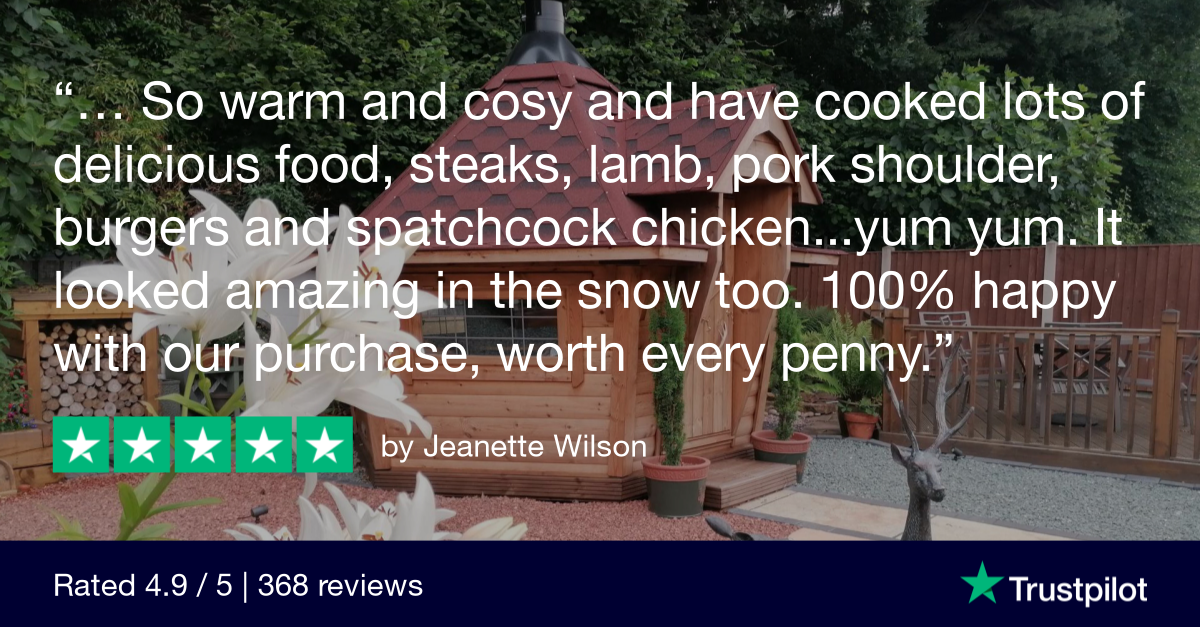 D – DO IT!
"Best thing we've ever done! The installers (Matt and Adam) were brilliant - punctual, polite and disturbingly efficient. Overall the whole thing could not have been better and we now spend as much time in the cabin as in the house...
If you're not sure, then follow these steps:
1 - order a cabin
2 - decide it was a rash decision
3 - do it anyway
4 - if in doubt refer to "1" "
John

E – EXCELLENT (SERVICE)
"Excellent service from ordering to the lads who delivered and constructed it, fantastic quality, so glad I chose arctic cabins - I absolutely love it!!"
Sellar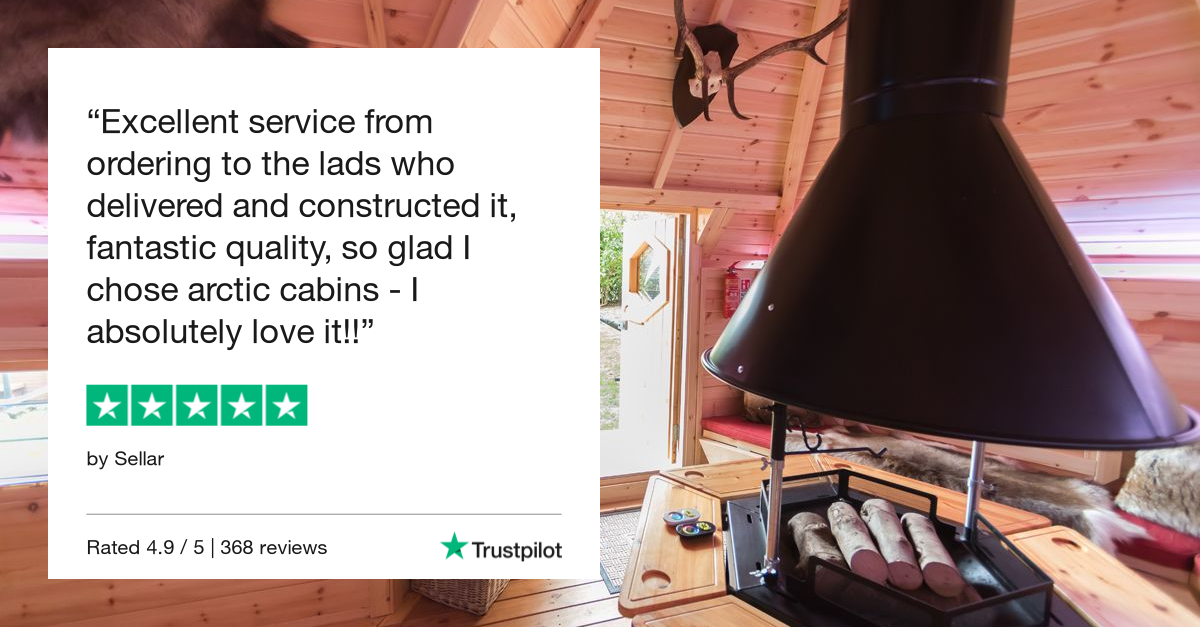 F – FRIENDS & FAMILY
"We've had our cabin for 6 months now and use it all the time. It is extra family space where we can chill and actually chat, around a camp fire with no distraction from the TV. Great build quality and service when installed."
Michael White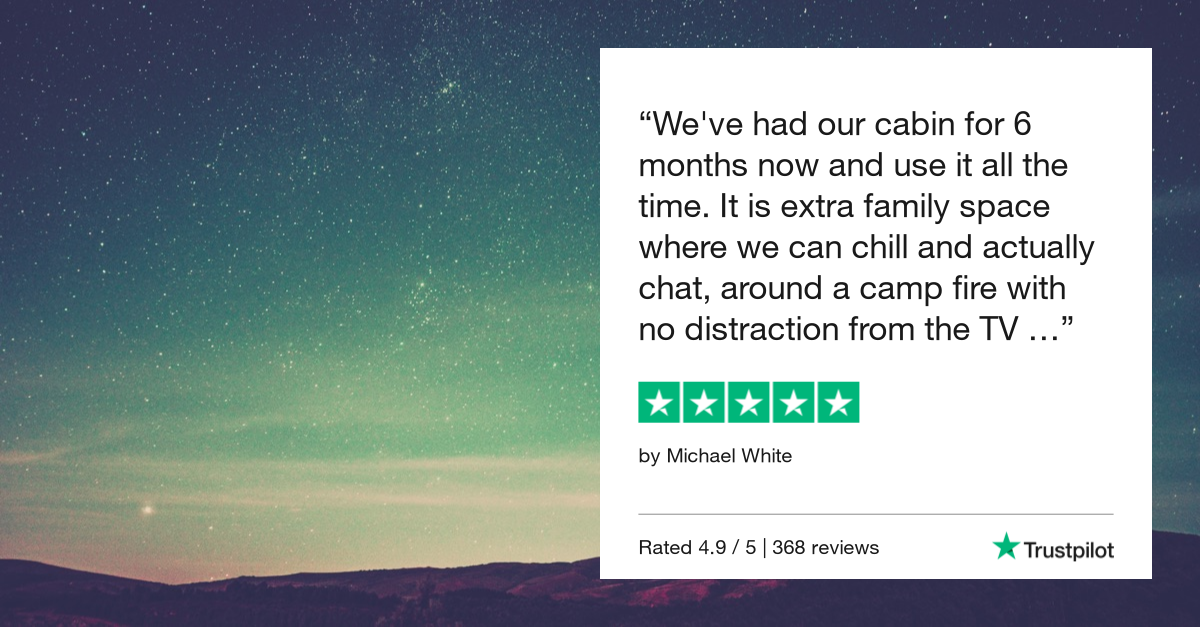 G – GREAT (SERVICE & COMPANY)
"Great company, Great product, Highly recommend."
Jonathan Walsh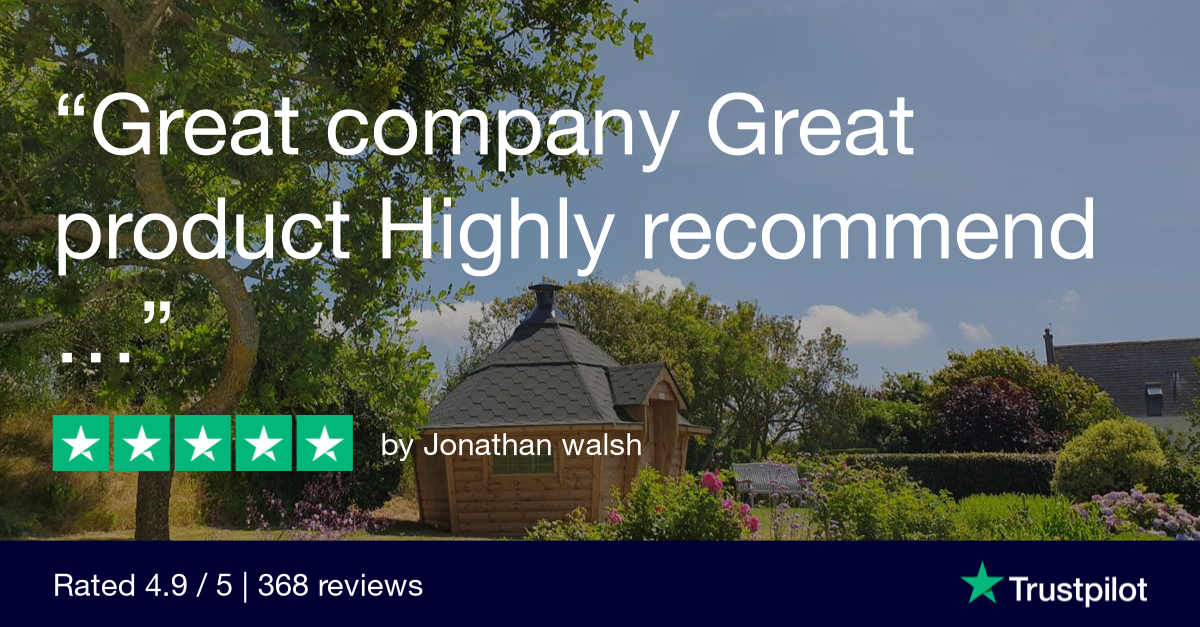 H – HOBBIT HOUSE
"Absolutely love my "Hobbit House" everyone who has visited has been so impressed. Food cooks perfectly with barbecue lighting with no problem at all. Thank you for your advise, amazing product and excellent overall service."
Julie Harrison
I – INVESTMENT
"We absolutely love our 14m2 Cabin - as do all our friends - The quality is fantastic - one of the best investments we have ever made."
Mike Malkin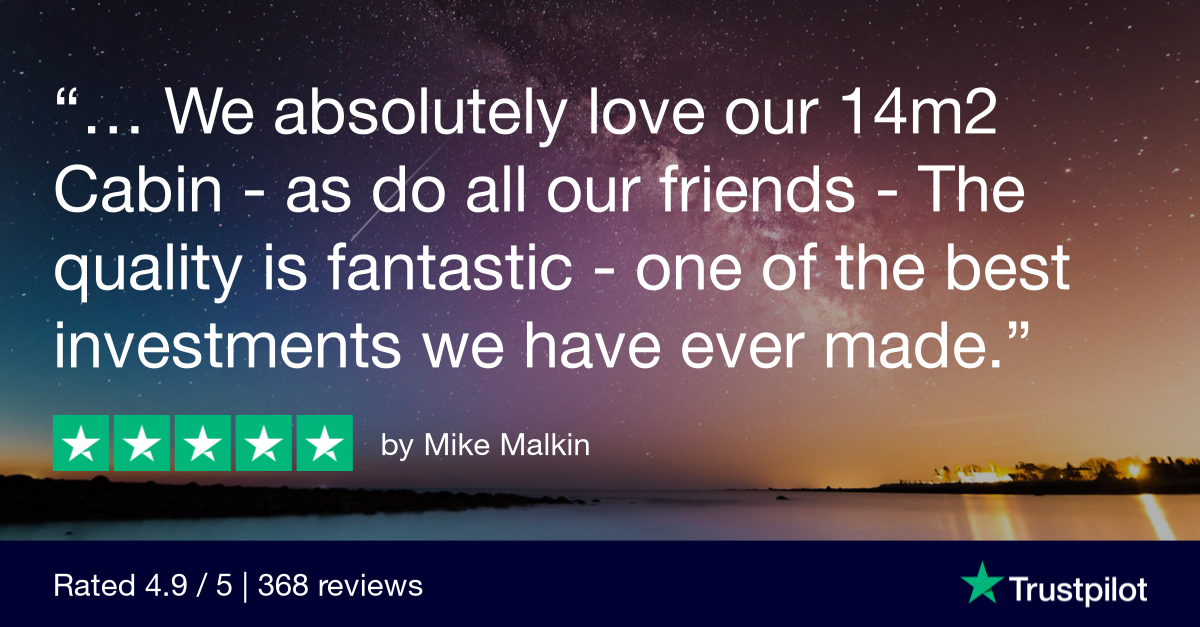 K – KNOWLEDGEABLE STAFF
"Outstanding product. Knowledgeable informative sales staff. Fast, efficient and skilled construction staff. Highly recommend the product and can't fault the service"
Glen Von Malachowski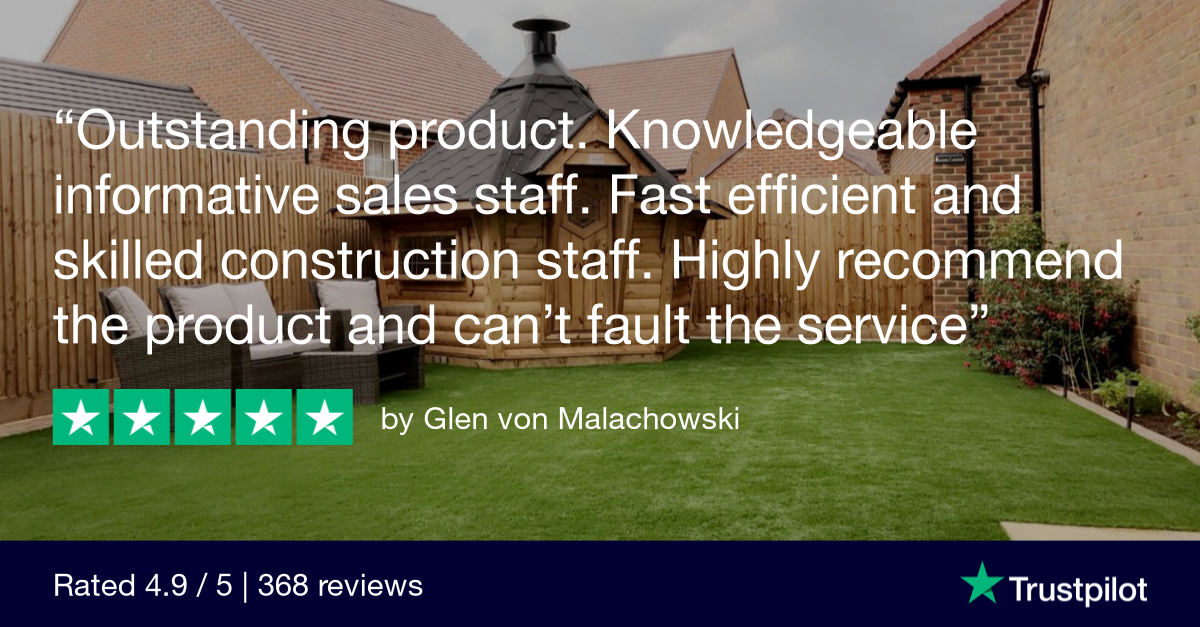 L – LOVE
"Having fell in love at first with our friend's Arctic Cabin, we couldn't wait to have one of our own and it is without doubt the best thing we have ever bought. Once inside our cabin we feel instantly relaxed, and we could be anywhere in the world. It is our little escape from reality."
David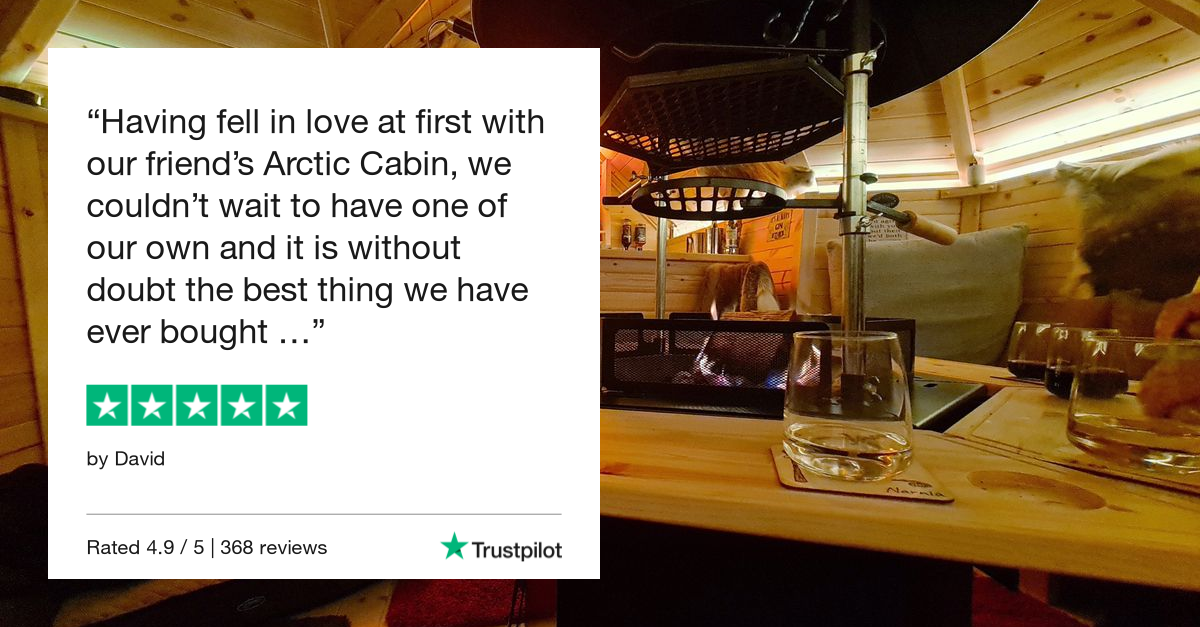 N – NOT DISAPPOINTED
"Amazing service, great product. We bought unseen and we're not disappointed."
Andrew Lewis
P – PROFESSIONAL
"Had our 10m cabin nearly a month now and just love it. The service from Arctic Cabins from sale to fitting has been fantastic. The fitters were excellent and so professional. Excellent service all round."
The Bettridge Family

R – RECOMMEND
"Great service, lovely people to do business with couldn't recommend highly enough."
Martin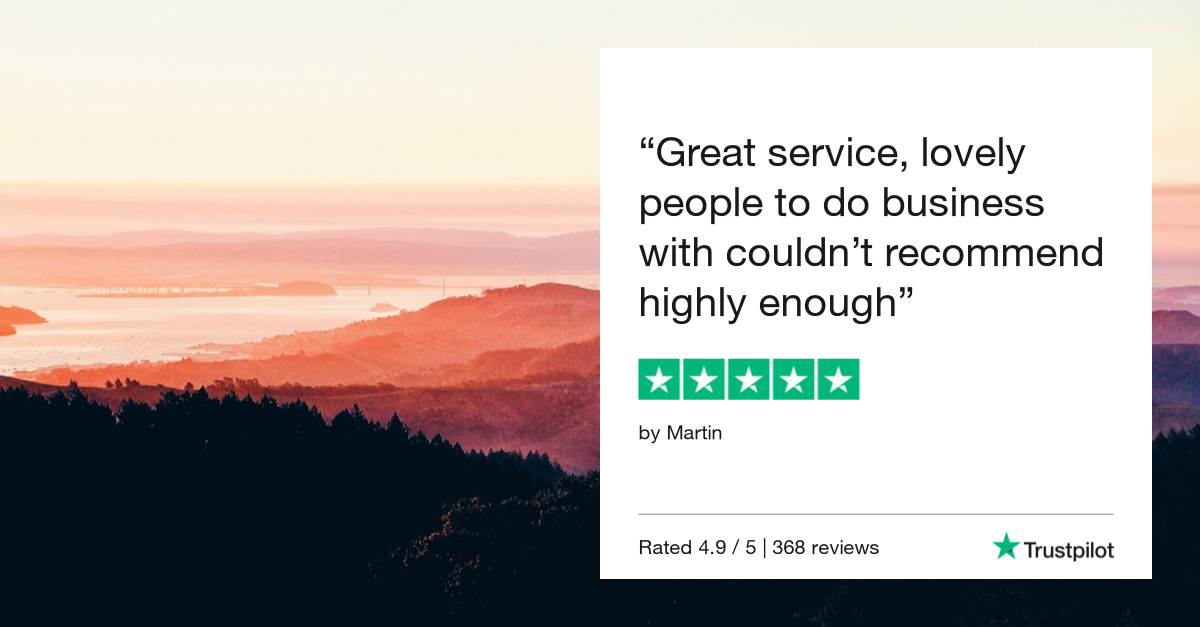 S – SERVICE
"Delighted with our new Arctic BBQ Cabin. The service from the outset was excellent and friendly in offering advice and with designing the cabin to our specification."
John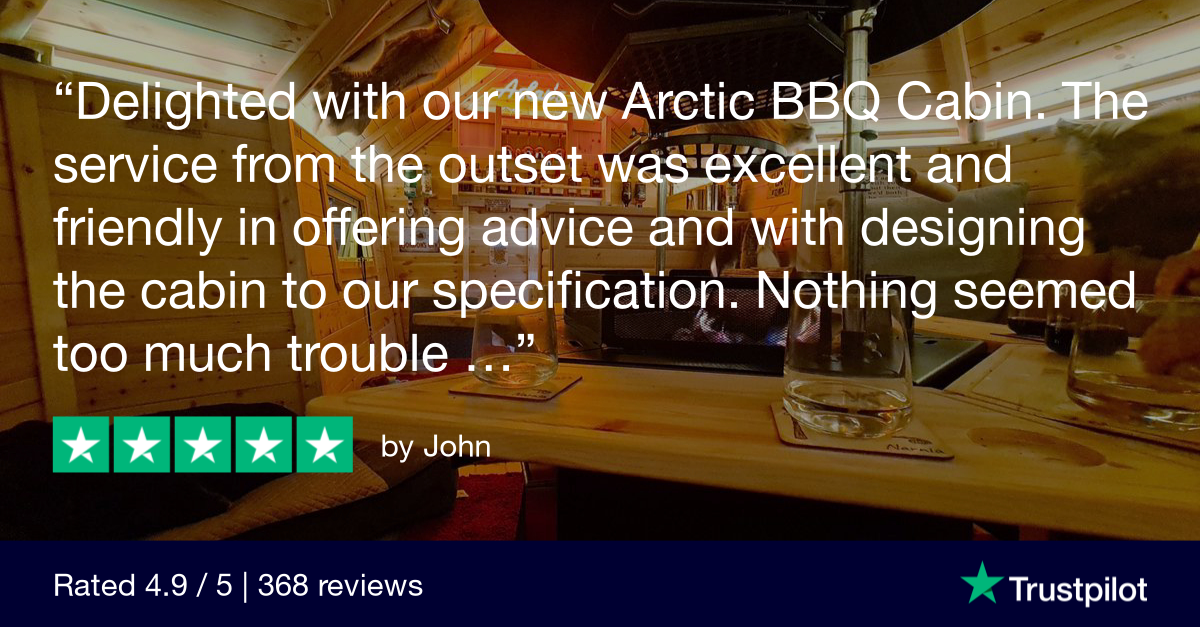 U – USE (IT ALL YEAR)!
"We use it during the summer and also light a fire in the barbecue area during the winter which makes it even more cosier and warm."
Pauline Moorhouse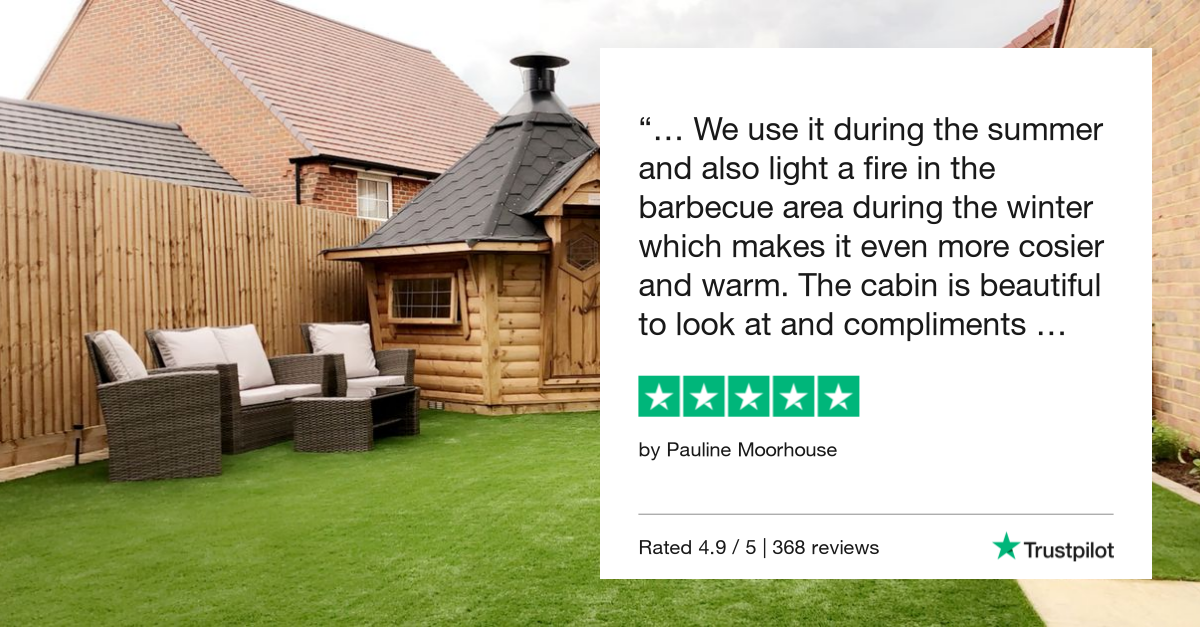 V – VERY PLEASED
"Very happy with the service and quality from start to finish."
Mark N
W – WOW or WELL PLEASED or WORTH EVERY PENNY
"Absolutely brilliant service from start to finish, And great workmanship Our 10 Artic cabin has brought a lot of great days and Brilliant nights with family and friends with lots of amazing memories with our two boys. It is a lovely retreat from being in the house. An artic cabin is our WOW and we still pinch ourselves that it is ours"
Martin & Zoe Wilkinson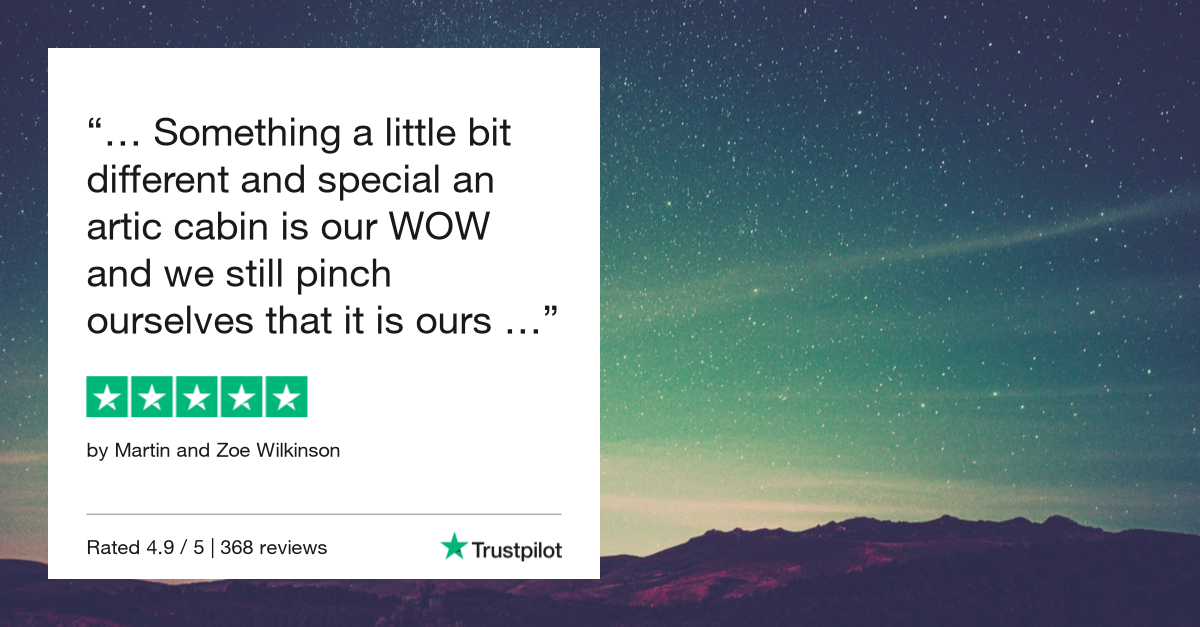 X – XMAS
"Fantastic ! From the show to the build , all worked like clockwork and we had our first Christmas breakfast in the cabin !! We absolutely love it and it's worth every penny."
Readyteddyedward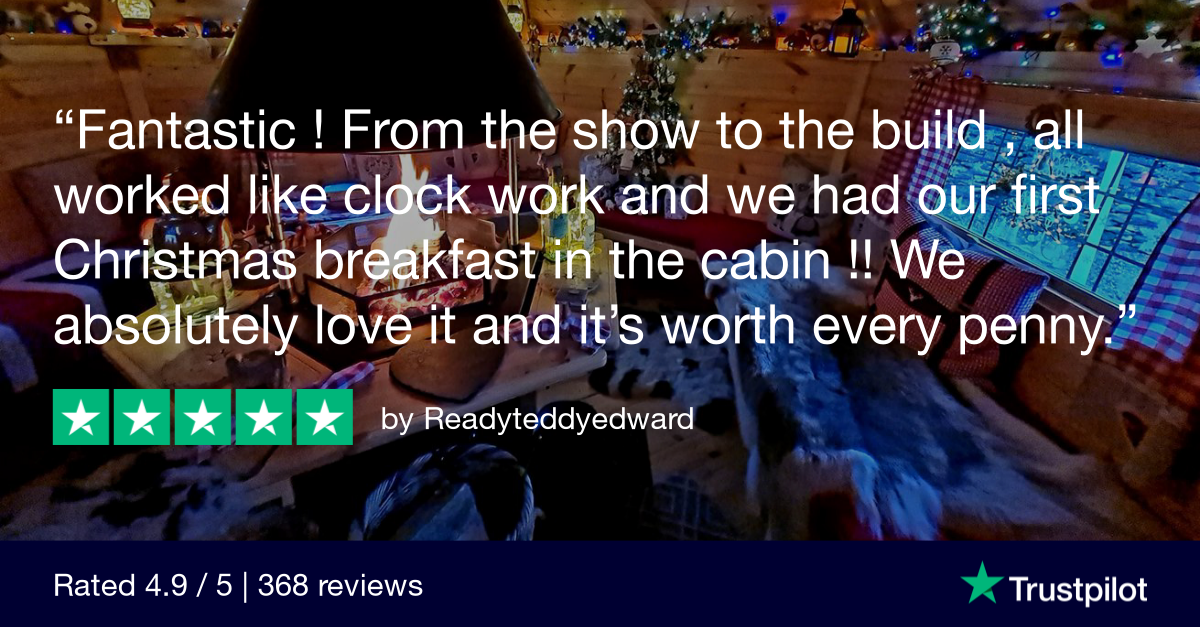 Y – (FOR) YEARS TO COME
"Would recommend these well built, sturdy lodges without hesitation, well worth the money for many years to come."
Linda Woodford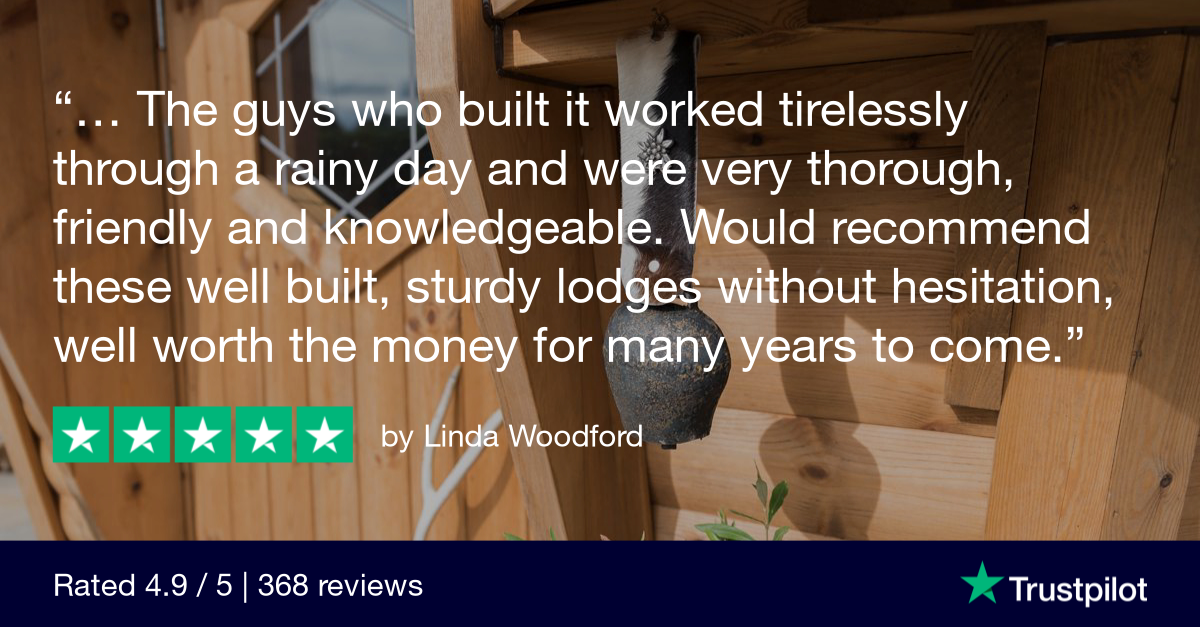 Z – amaZing (C'mon what did you expect us to do with 'Z'?!! Until a Zoo buys one!!!)
"An amaZing 5 Star+ Business from start to finish. From customer service all the way through to the installation team, nothing was too much trouble."
Gareth Topping
So, there you are, the complete Arctic Cabins' A to Z of Trust Pilot reviews.
You can check out our reviews, or even better, call 0115 932 8888, get in touch via arcticcabins.co.uk or visit our Arctic Cabins Show Site just off junction 25 of the M1 near Nottingham. Start your BBQ Hut life and leave a review of your own – especially if you're a zoo!
Thanks for reading!