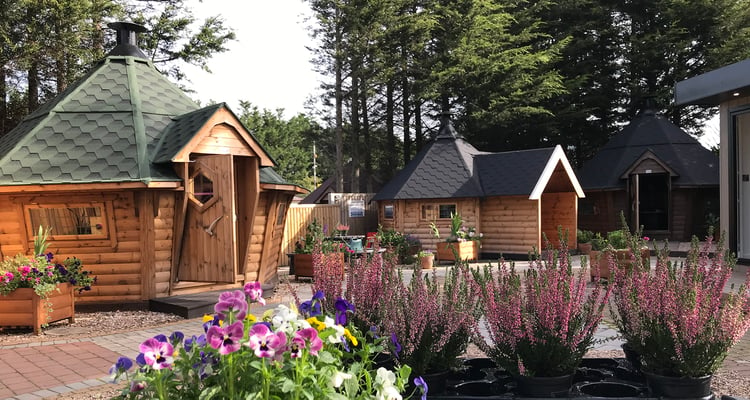 Add a whole new dimension to BBQing...
You must see them to believe how AMAZING our Arctic Cabins really are. Your garden will be transformed, and your friends will be left in awe. Come and look for yourself at our stunning show site.
At our Arctic Cabins show site in Nottingham we have all 4 sized BBQ Cabins on display – all of which can be personalised to suit you. You will never tire of opening the door of your Cabin and stepping inside.
Guaranteed Quality
Every single Arctic Barbecue Cabin is manufactured by hand, we are proud of the materials we use and the craftsmanship invested into every single building. We've been building & installing BBQ Cabins for 20 years, so we've got the whole process down to a fine art - from sales, to installation & aftercare, and use traditional methods and top-grade Scandinavian redwood. The quality of our buildings is unequalled anywhere else, we are so confident of this we offer a no quibble 10 year manufacturers guarantee giving you complete peace of mind. With an Arctic Cabin you've got it covered 365 days a year! Slow cook your meat, pour the Pimms or heat up your mulled wine in the special barbecue kettle, sit back and enjoy!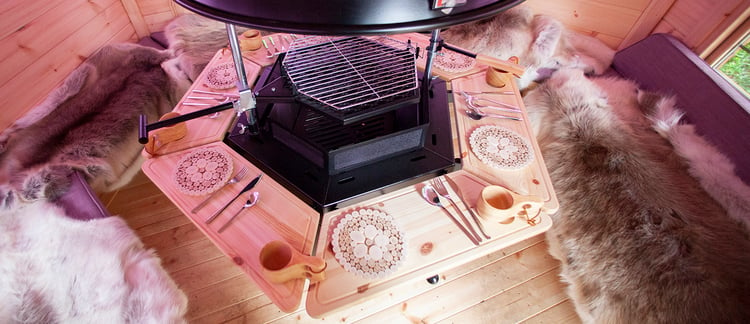 Seeing is Believing
As we have all 4 sizes available for you to see inside & out, so you can really get a feel for which is the right size for you...not only that, we have 2 Arctic Bars for you to get up close & personal with! These come complete with drinks rack & bar, as well as the central BBQ unit as standard, so you can create the perfect all-round entertaining space to share with family & friends, no matter what the British weather says.
It's also a great opportunity to have a snuggle with the authentic reindeer skins that are supplied with every BBQ Cabin as part of the Finnish Accessory Pack, which also features cutlery, Kuksa (traditional Finnish wooden cups), BBQ kettle and lots more besides. Feel free to bring the kids & dogs, everyone's welcome...and with it being an open air show site, you can wander round to you hearts content without having to shuffle in between people.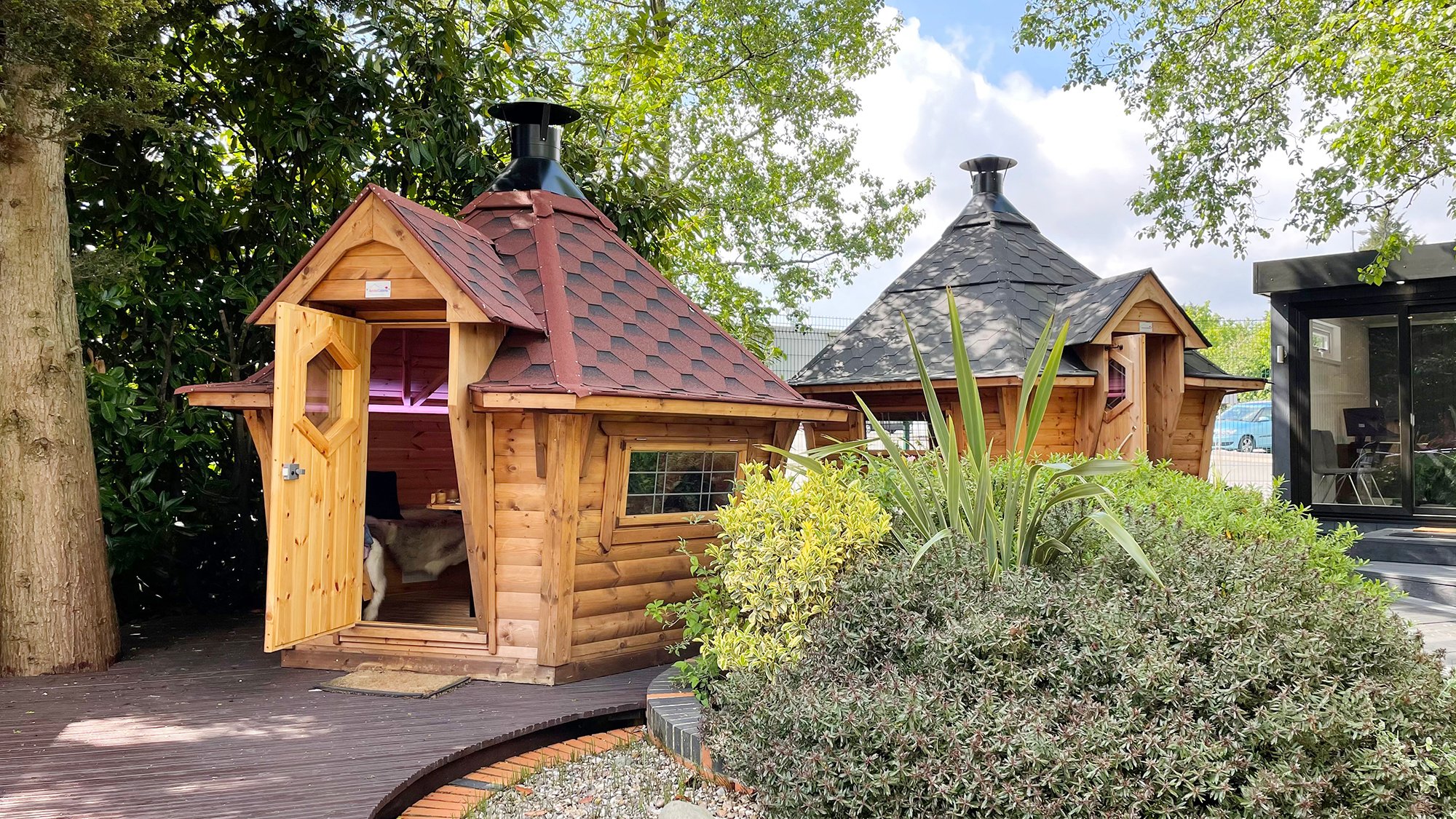 Opening Times
Our Nottingham showroom, based in Toton Lane, Stapleford is open from 10am to 4pm, seven days a week. There you will be able to speak to an expert, knowledgeable member of staff who will endeavour to answer all your BBQ questions. In fact, lots of us actually own a BBQ Cabin, so can give you lots of insider tips & tricks which help you get the best out of your new Arctic Cabin.
If you would like to book an appointment with one of our staff before turning up then please fill out the Contact Us form on our website.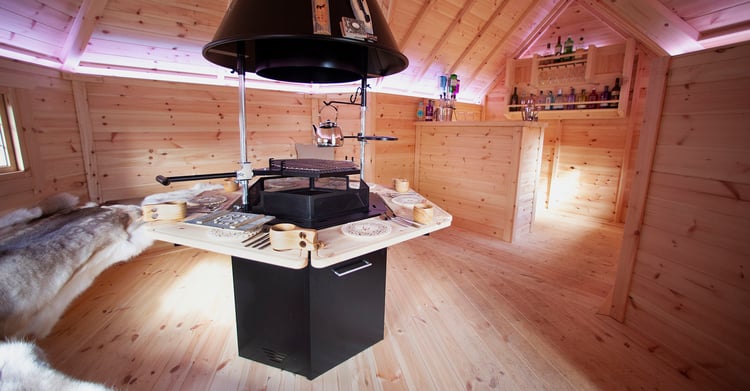 How to find Us!
Arctic Cabins/Cabin Master
251 Toton Lane,
Stapleford,
Nottingham
NG9 7JA
BY TRAM: We are less than 2 minutes walk from the Toton Lane tram Station.

BY CAR: From Junction 25 on the M1, take the A52 towards Nottingham, on approach to the first roundabout prepare to get into the right hand lane - signposted B6003 Long Eaton, Toton (Bardill's Roundabout) drive through the middle (yes! through the middle of the roundabout) turning right onto Toton Lane. Take your first left towards the tram station and then immediately left towards the Arctic Cabins and Cabin Master Showsite.

BY HELICOPTER: Land anywhere on the far side of the tram station car park, because no one parks there.

BY PUSH IRON: Cycle for your life really really fast. Lots of parking available.