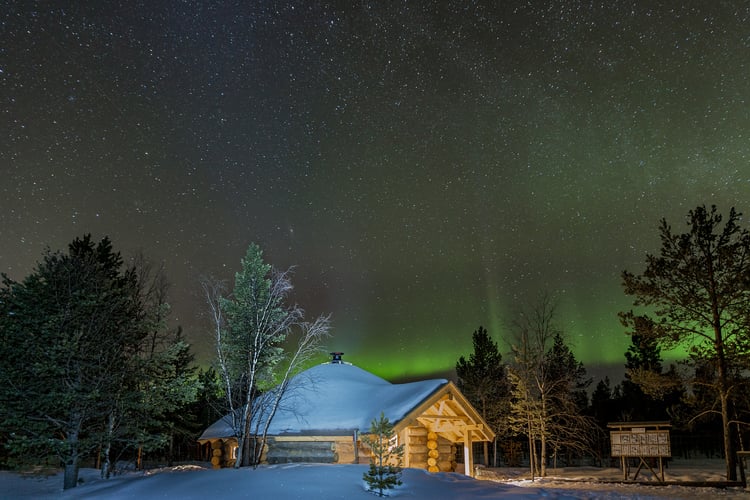 Begun in 2001, our roots, though, are much deeper than that
– in fact, there's centuries of history behind every Arctic Cabins BBQ Hut. Read our blog delving into our rich history & the story behind the company you know today...
The story began in the 90s. Arctic Cabins founder Gareth visited his Finnish wife Virpi's family and home. Gareth was struck by the sheer beauty of the landscape, the friendly welcome from the Finnish people and, of course, the food (the traditional Finnish Ruisleipä, a sourdough rye bread dipped in Lohikeitto, a creamy salmon soup, is to die for) – but perhaps even more than this, the Grillkota BBQ huts that were dotted throughout the countryside really caught his imagination.
Gareth says, "You'd be walking through a forest or a national park, and in a clearing, there'd be this strong wooden shelter with a central BBQ. Amazing idea. A safe and cosy refuge from the harsh winter weather."
Virpi takes up the story, "I remember taking Gareth, to see my beloved home country back in the 1990's and loving the look on his face as he took in the simple wonder of the random selection of huts, their longevity (in spite of some of the harshest conditions) and the fact that everyone in Finland just seemed to know they were there - almost as if knowing of their presence was part of our shared DNA!"
MUMS KNOW BEST
Virpi adds, "My mother made a suggestion to Gareth that he should introduce BBQ huts to the UK. Of course! This is absolutely what people need in their gardens in the UK! The unreliable British weather, the love of barbequing and the desire for families to spend more quality time together. After seeing the communal BBQ huts in the deepest depths of woodland wilderness, and that every other home in Finland seemed to have one in their garden, Gareth knew the idea was perfect."
You can't beat alfresco dining but the hit and miss nature of a British summer rather limits the number of BBQ days you can enjoy here in the UK. Unless you have a BBQ cabin and then any weather is BBQ weather – even the coldest winter days! Actually, those winter months are when an Arctic Cabins BBQ hut really comes into its own – imagine tramping across the crisp snow on your lawn towards the warm welcoming radiating glow from the windows, the infectious laughter of your children or grandchildren and the mouth-watering BBQ aromas emanating from a Scandinavian log cabin in your garden. An oasis of cosy warmth, great food, and family memories that will last a lifetime.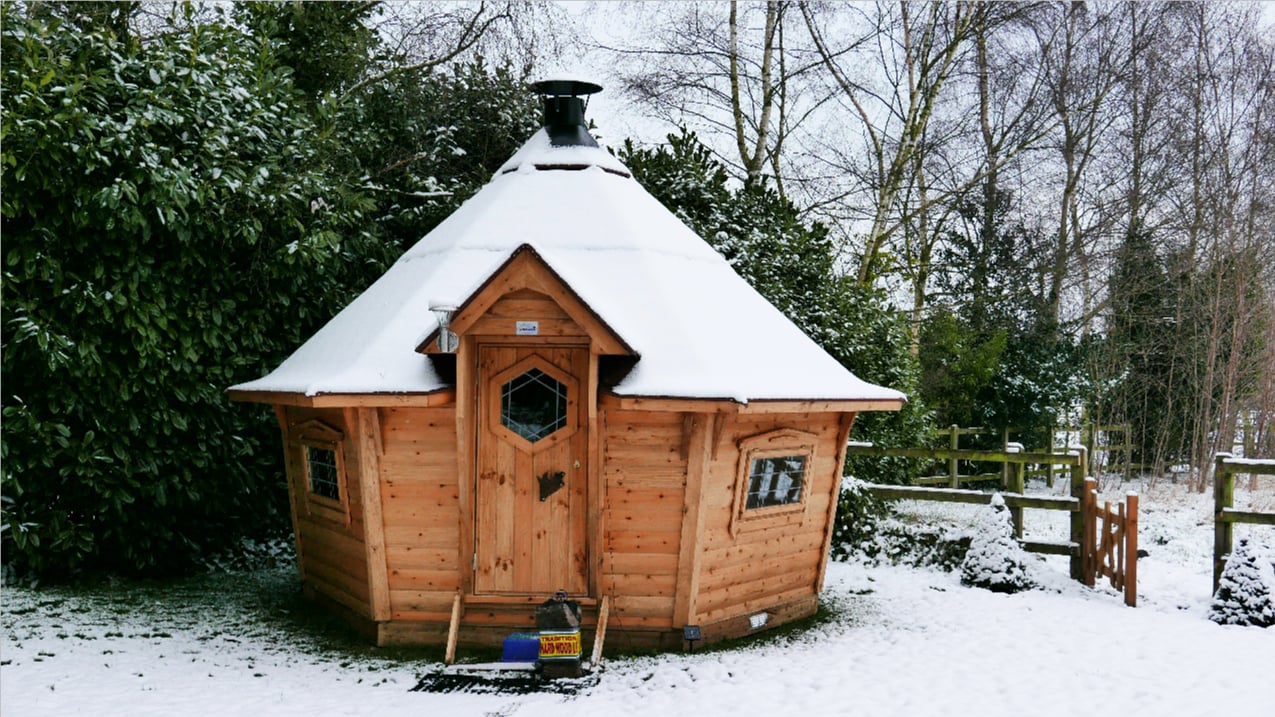 FAMILY FIRST
The family ethos behind those Finnish Grillkota BBQ huts is also at the core of the Arctic Cabins business. We are a family firm. When you visit our Show-Site, a village of dressed timber buildings beside the Toton Lane Park and Ride tram station near Nottingham you'll often see Gareth or bump into his sister Vicky or perhaps have a chat with Virpi about her childhood adventures in Finland. It's not just Gareth and Virpi's immediate family either, if you were to visit our purpose-built factory in Derbyshire, you'd meet fitters and carpenters working alongside members of their own family.
"When you're creating a product that will be central to family life, I think it's important that it is hand-crafted by people who understand the importance of family," Gareth told us, "when you look up from your work and see a member of your family working across the workshop floor – you can't help but have 'family' front and centre of your mind. I believe it shows in the buildings that we make."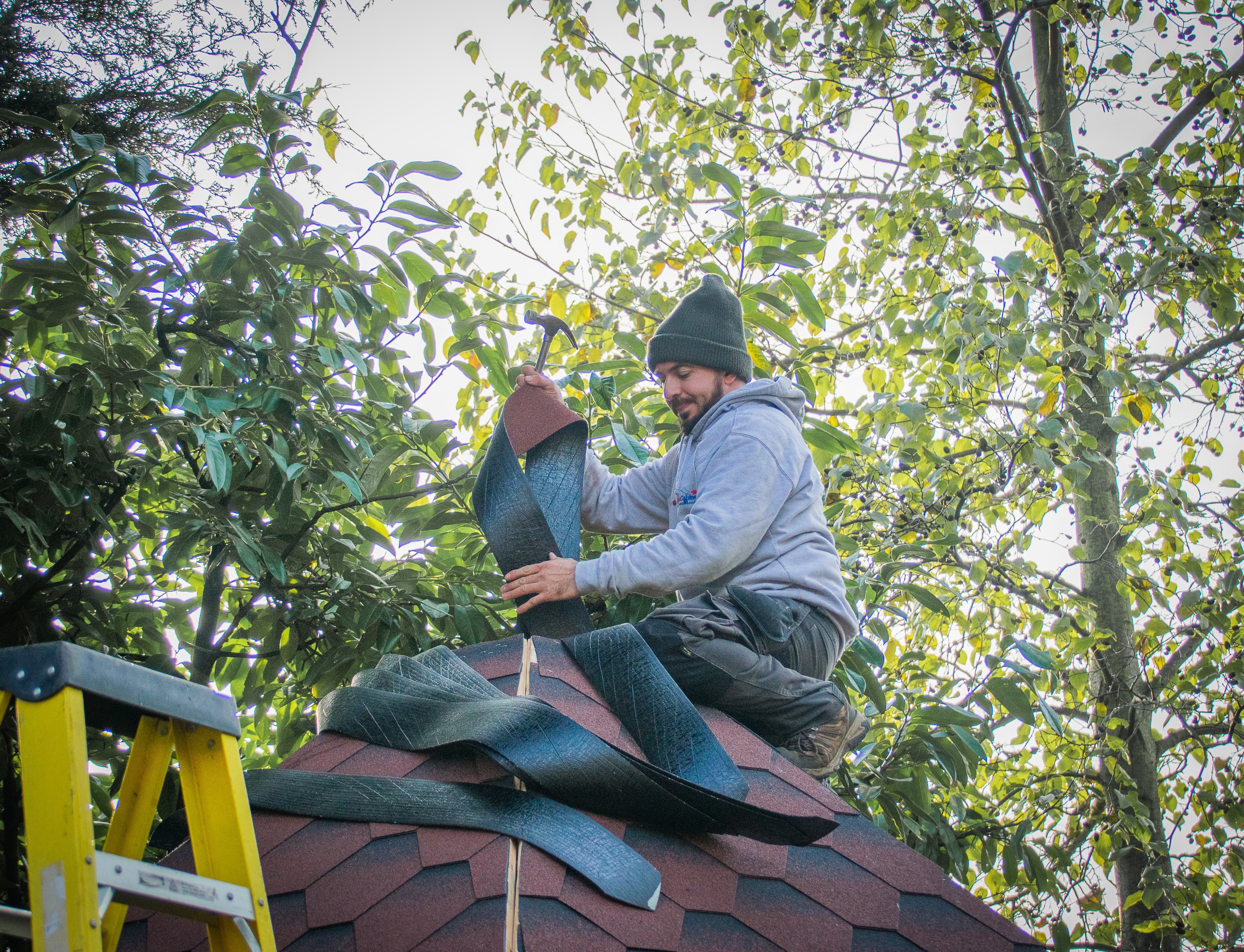 Virpi says,"Grillkota (BBQ huts) are among my favourite childhood memories of growing up in Finnish Lapland, along with my grandmother's herd of 50 reindeer (which all had names by the way and would come for their food when called!). With twenty-four hours of daylight in the summer, we would stay up late to enjoy the light, and in long dark winters socialising somewhere cosy and warm was a must!"
"When I was a child, my family and I would venture into the forest and always, somewhere in a clearing, there would be a BBQ hut, just sat there, free for anyone to use. You haven't lived until you've eaten Grillimakkara (barbecued sausages) in a forest. Even when temperatures fall to -20 or -30° with deep snow on the ground, the huts kept the cold out and the warmth in."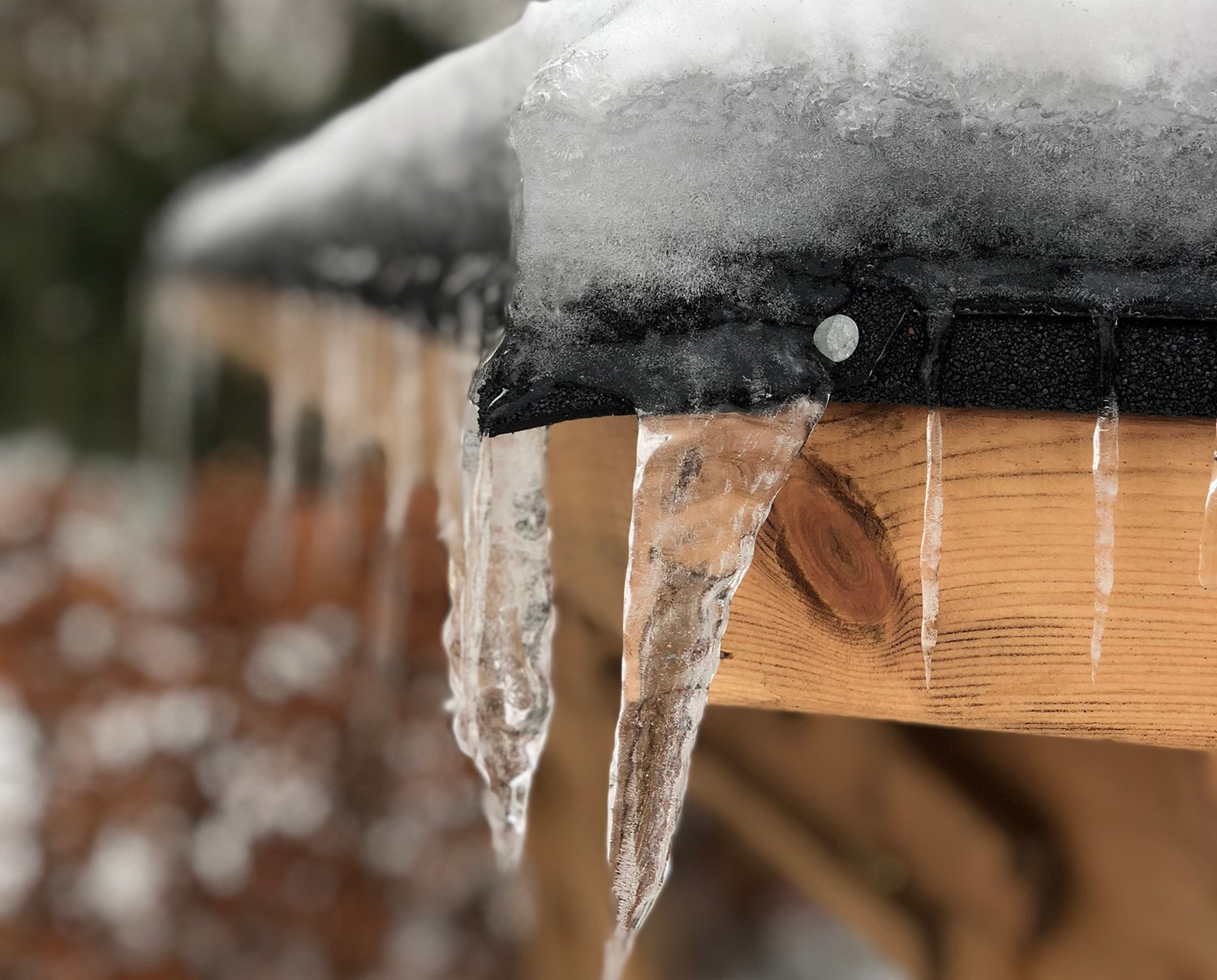 AUTHENTICITY AND YEARS OF HAPPINESS
Many of those Finnish huts have sheltered generation after generation. We wanted generations of families here in the UK to enjoy their BBQ huts for years to come.
"Many of them have stood for over a hundred years, some maybe a hundred and fifty," Virpi remembers, "local elders would point to tall trees in the forest that were younger. The tradition of these Finnish huts goes back even further than that though. They have their origin in Arctic Lapland where nomadic herdsmen would have lived in them and, way back, covered them in reindeer hides for shelter from the elements."
Originally, all Gareth's BBQ huts were imported from Scandinavia and soon demand scaled to such a level that Gareth decided to start manufacturing our cabins in Derbyshire, UK to ensure we could keep up with orders. Manufacturing ourselves means that we retain full control of the manufacturing process and installation service. It also means that we can offer a high-quality product, competitively priced and without cutting any corners.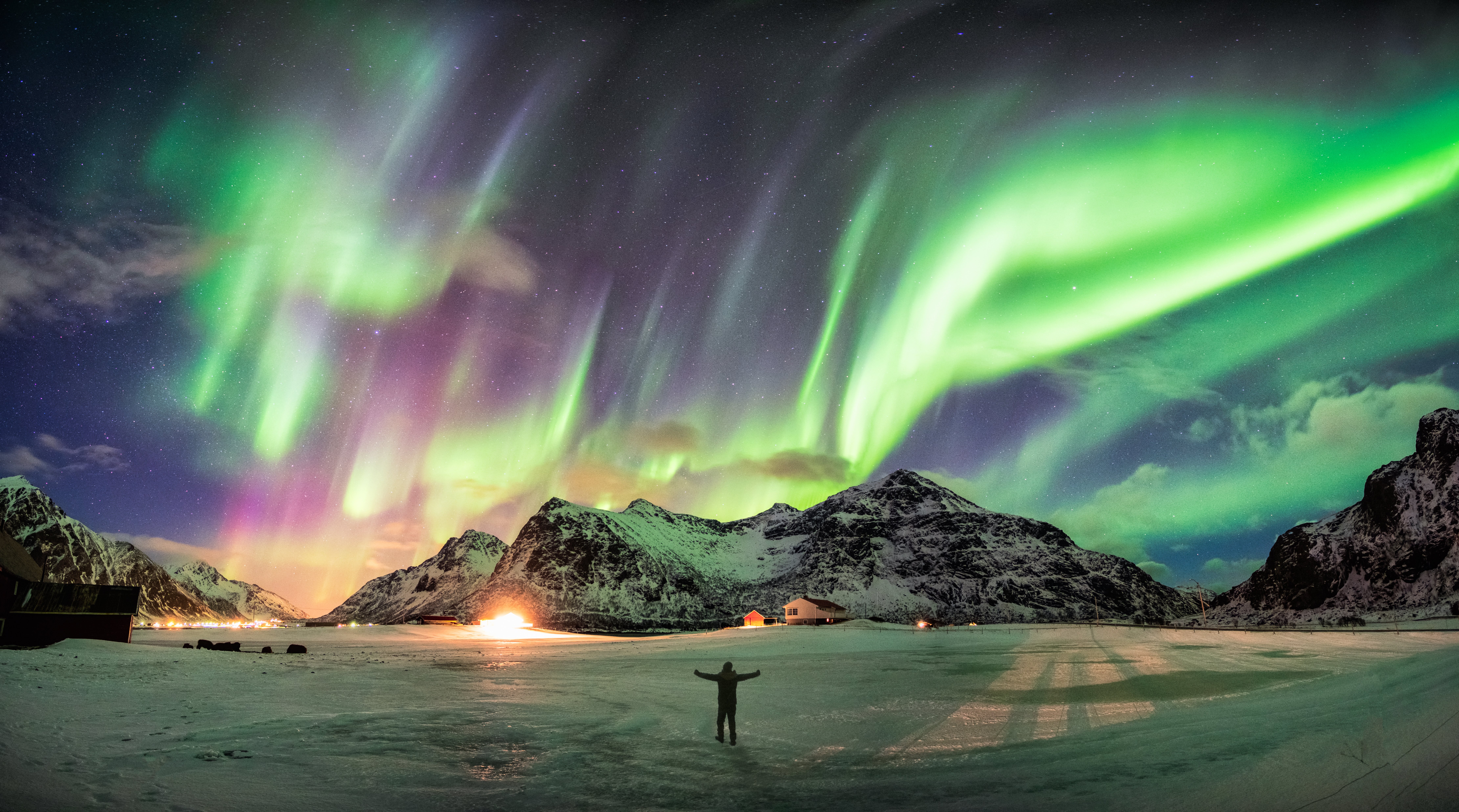 Gareth teamed up with Rick, a joiner and business owner for over 30 years and with Virpi's childhood memories, Gareth's passion for the BBQ huts and business insights, and Rick's extensive carpentry skills, the ultimate Arctic Cabins BBQ huts were designed and manufactured.
Our family of designers, product specialists, project managers, joiners, fitters and marketing experts work so hard ensuring that your experience from enquiry to installation is exceptional, our confidence in the cabins is backed by a no-quibble, manufacturer's 10 year guarantee - adding extra peace of mind to the zen like state you'll already be feeling from breathing in that spruce aroma.
Who knows, perhaps they'll stand for more than a century, just like the Grillkota in Scandinavia?!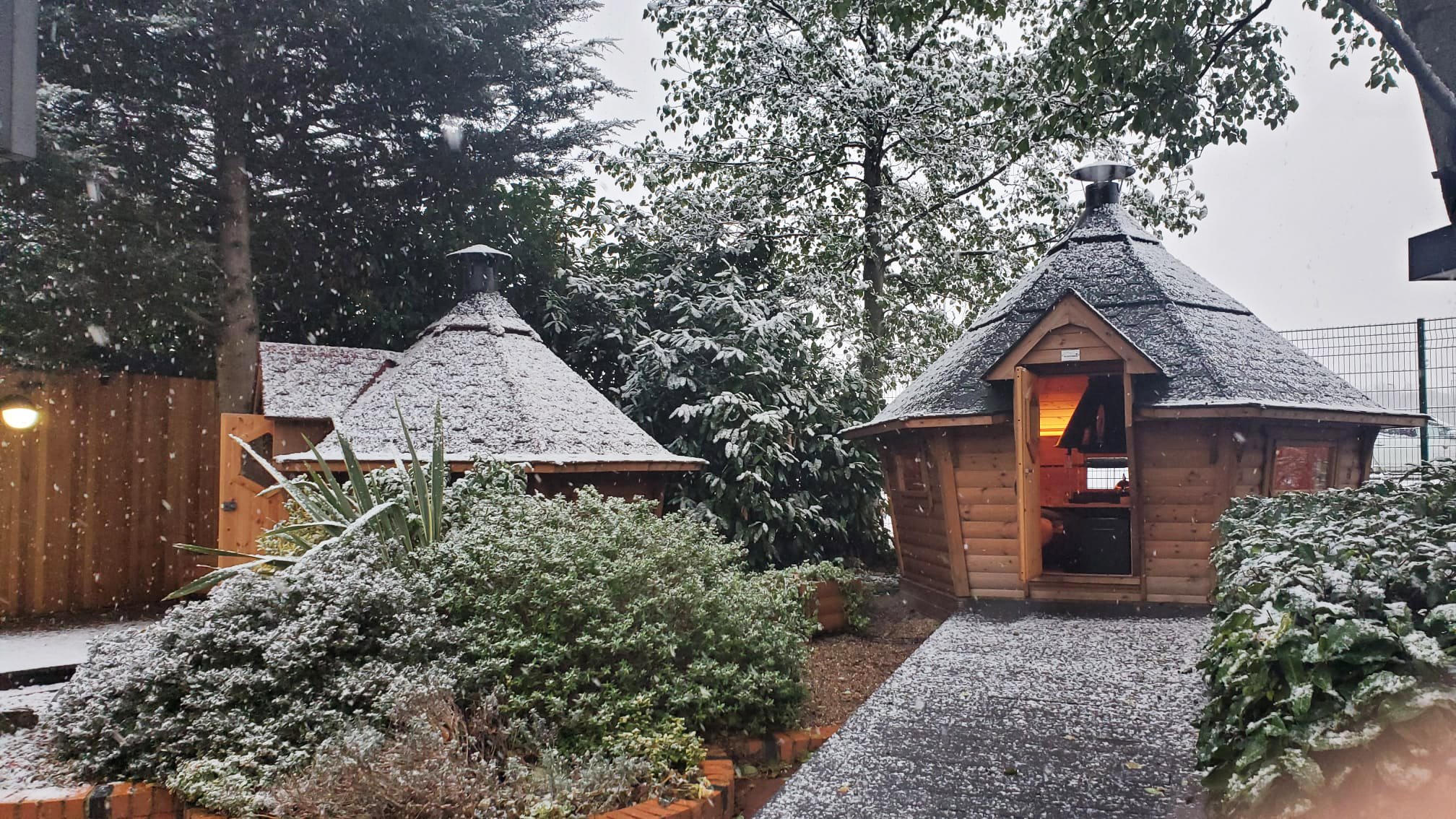 TRADEMARKED SLOPING WALL
Among the design firsts that we're especially proud of, the sloping walls of the Arctic Cabins BBQ Hut is the team's favourite. A LOT of thought and design hours went into coming up with the optimum angle.
In fact, back in 2014, we submitted a patent for our unique angle-walled huts and Arctic Cabins Ltd were given the trademarked design. If you're interested, it's registered trademark number 00003141594 – a few family members play combinations of the trademark number on the lottery each week, that's how proud we are.
The walls, being built on angle, offer extra space within the cabin, and the most comfortable seating position. Just ask any of our thousands of customers!
"It's genius really," Mark, a BBQ Hut owner told us, "simple but genius! The way the wall slopes makes the hut feels bigger on the inside than it looks on the outside. So it doesn't dominate the garden but is spacious enough for all the family to sit and move around in comfort. Plus, the shape of the wall gives you the perfect angle to relax and lean back into. Perfect when you've really made the most of the BBQ!"
In Finnish Lapland, and throughout Scandinavia, Grillkota BBQ huts are part of the rich culture. They're there for all to use - communities, families, tourists alike - a big part of Scandinavian life.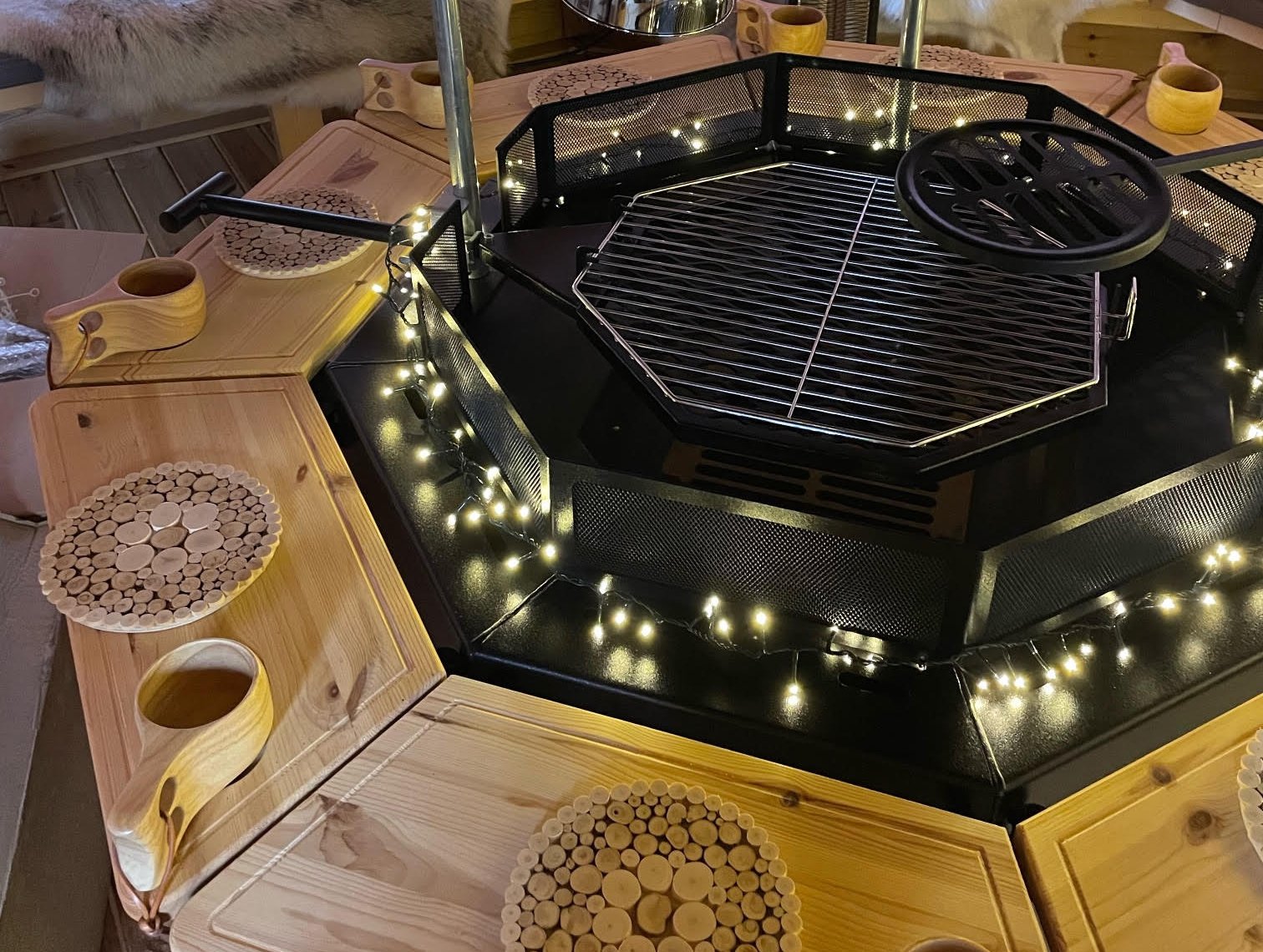 Virpi wrote in a blog post recently, "Sometimes, when you turn up at a BBQ hut, you might find another family using it. In many countries, probably the UK included, at this point you might say 'sorry kids, we'll look for another' - but not in Finland. Back home, families, often total strangers, use a forest BBQ hut together and it's not uncommon to share each other's food. The conversation flows and there's a lovely sense of communal space, literally in the middle of nowhere, right in the middle of a forest. Magical."
That's what we wanted. That sense of togetherness. Thousands of customers tell us that's what their Arctic Cabins BBQ Hut has brought them. Finland's values of community, of family, of being together.
Virpi says, "I don't just mean being in the same room together, I'm talking about being in the moment together."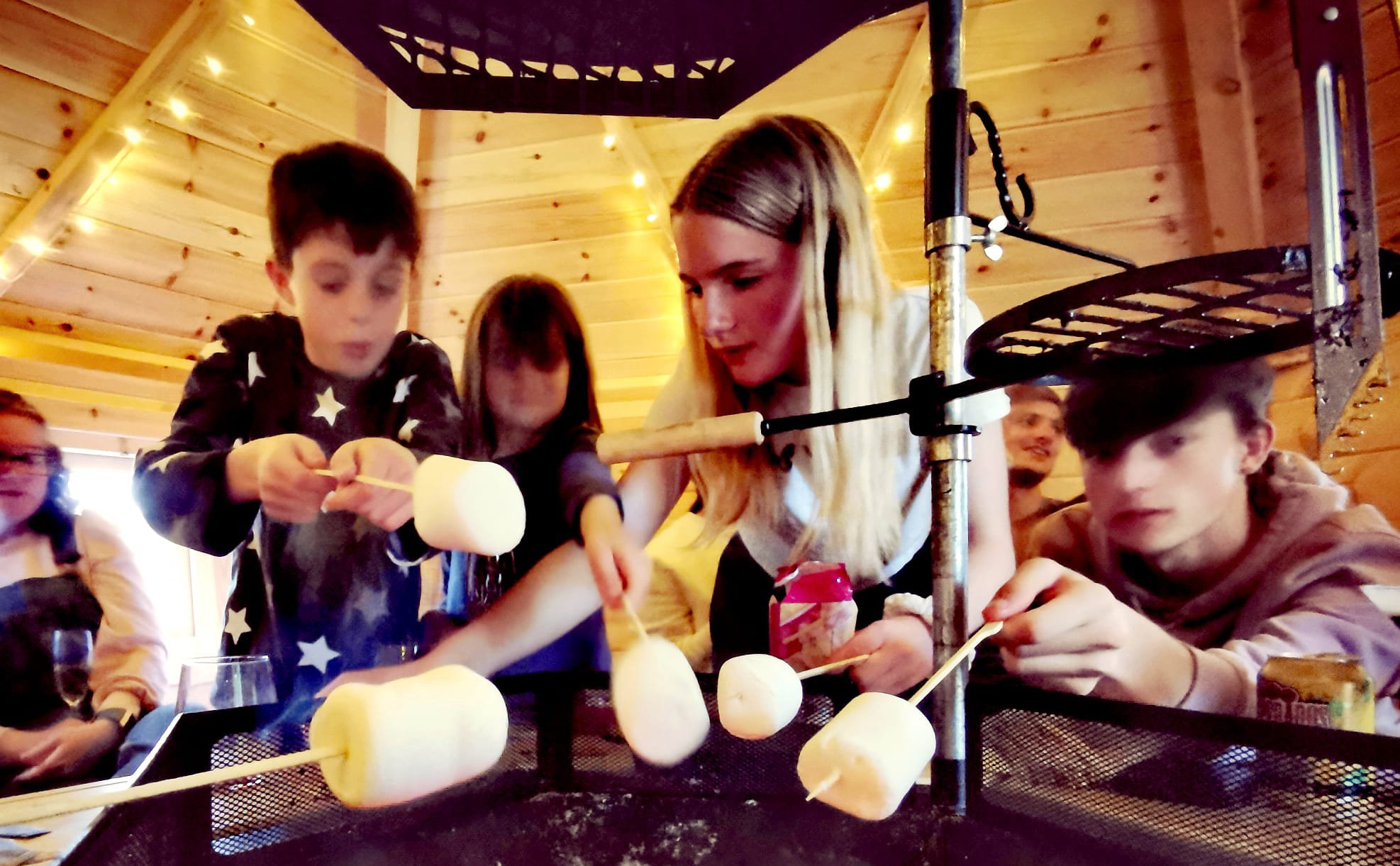 "Like the BBQ huts back home, they extend the summer by allowing you to enjoy barbequing and a unique dining experience - whatever the weather! Honestly, when the winter is as long as a Finnish winter, you hold on to any remnant of summer for as long as you can. Just like those traditional Finnish huts, they keep in the warmth and block out the cold and, best of all, when I breathe in the aroma of the slow grown spruce I am whisked away across the decades to the memories of my childhood - I can almost hear my grandmother calling those reindeer home for their tea!"
Our owner, Gareth and his Finnish wife Virpi, may have decided to bring the traditional Grillkota BBQ hut design over to the UK back in 2001, but the roots of the design and the feeling, ethos and spirit of our BBQ huts go back centuries.
We hope that Arctic Cabins BBQ Huts will play a role in your family's history as you make memories together.
Start your adventure today. Call 0115 932 8888, get in touch via arcticcabins.co.uk or visit our Arctic Cabins Village (our show-site) just off junction 25 of the M1 near Nottingham.