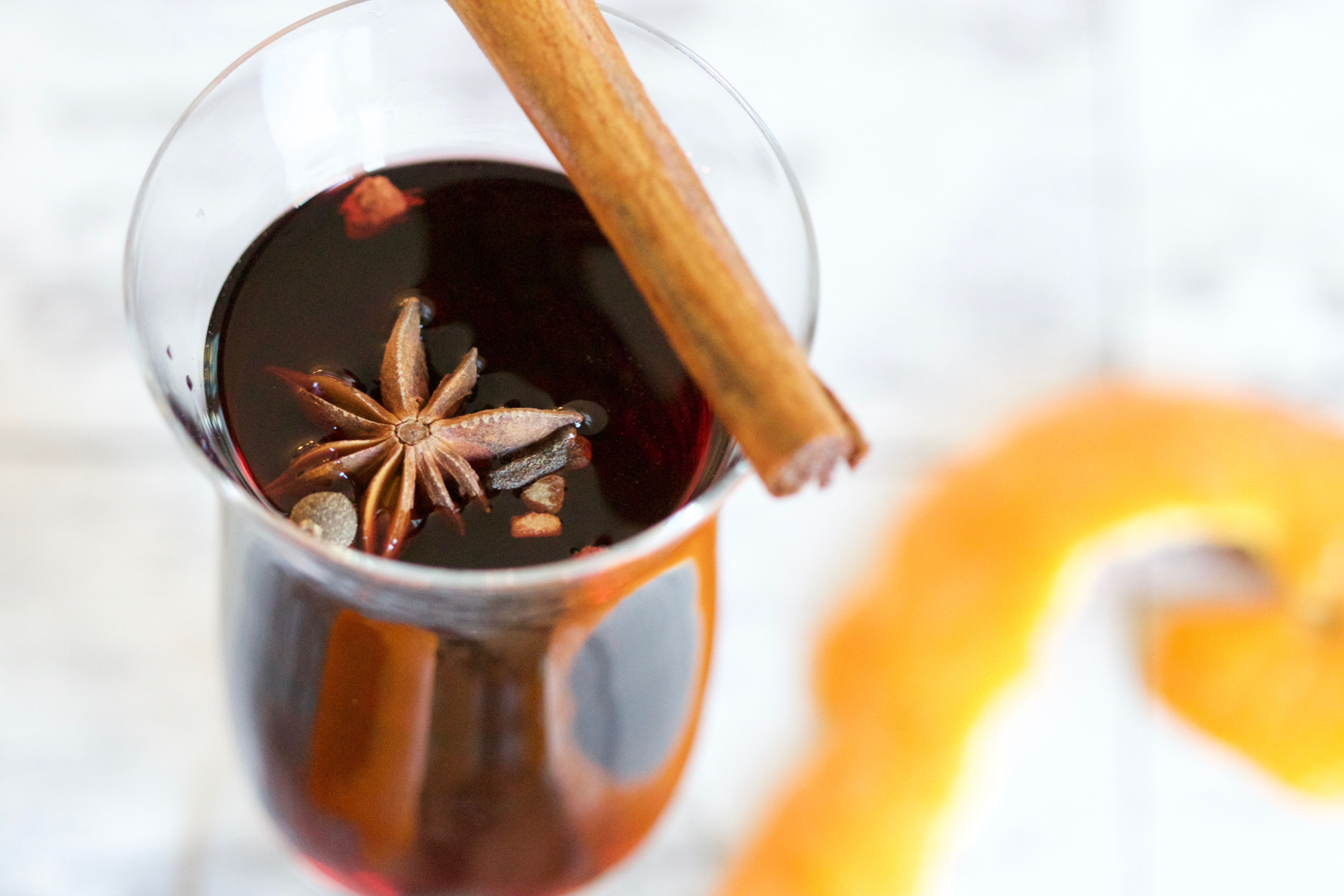 'Festive' drinks you can enjoy time of the year!
Mulled Gin and Tonic (yes, you read that right) went down a treat at a party in April, so although mulling is associated with Christmas and the more chilly, wintery months, try these recipes all year round, all of which can be achieved using your Arctic Cabin BBQ grill.
As the small & main grill arm are height-adjustable, the distance from the heat is totally in your control and you can mull to your heart's content without worrying about overheating or even burning.
Remember though, please drink responsibly! Don't get mullered! (I'll get my coat!)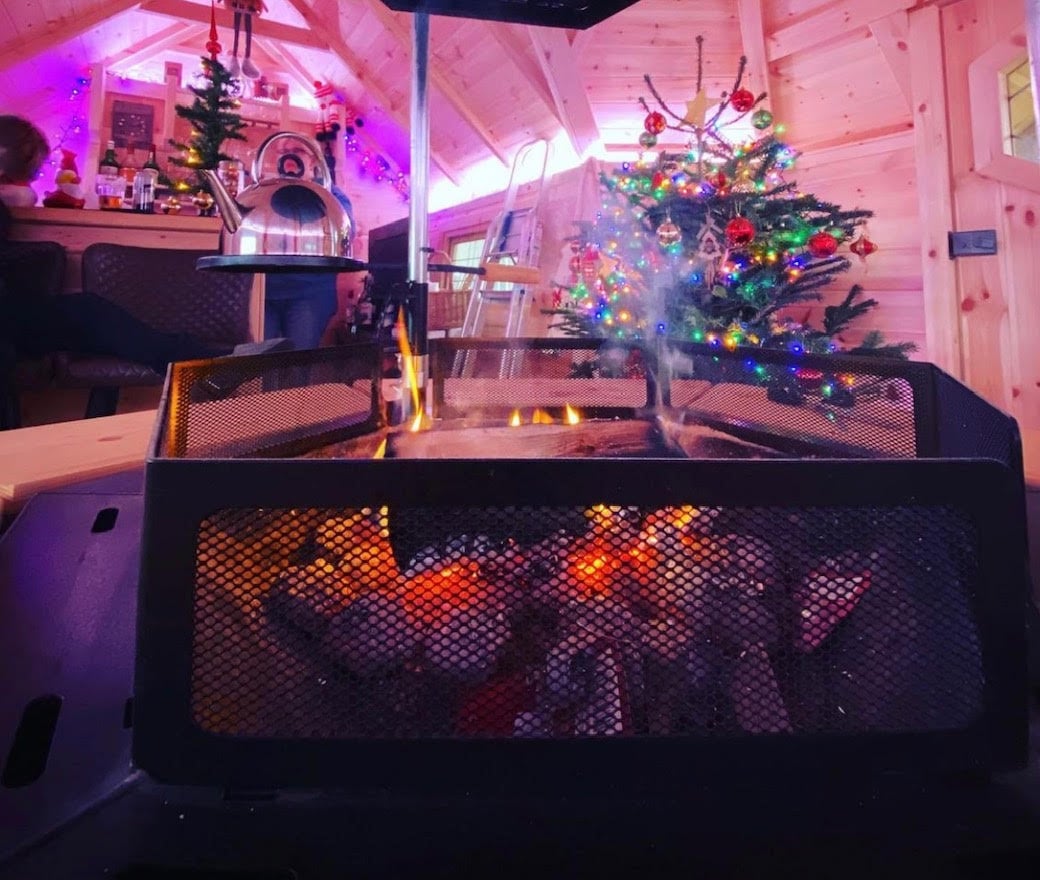 1 - TRADITIONAL MULLED WINE
Let's start with the old favourite, the classic mulled wine. Red works best at Christmas but you can mix things up and make mulled wine a summer garden party drink (see the 'Did you know' section that follows this recipe).
The Ingredients
Redwine (750ml)
4 cloves
2 small cinnamon sticks (or one large)
2 star anise
Grated lemon zest (I grate and add a whole lemon)
4 tbsp caster sugar
The Method
STEP 1
Cook the red wine, cloves, lemon zest, cinnamon, star anise and sugar in your BBQ kettle using the small grill arm lowered to a height close to the heat but not directly in it, or for a larger quantity use a larger pan placed on the large grill arm, and heat through for 10 minutes.
STEP 2
Take off the heat, allow to cool and infuse for at least half an hour.
STEP 3
Serve!!!! Reheat but don't boil and pour (generously) into your Kuksa mugs or heatproof mulled wine glasses.
DID YOU KNOW?
* You can make mulled wine using white wine or rosé and create a mulled wine for all seasons!!
** You can mix in Sloe Gin when you're reheating ahead of serving to add an even more festive vibe and a 'punchier' taste!
***TOP CINNAMON STICK TIP: Bashing the cinnamon stick a number of times using a pestle and mortar really releases the flavour!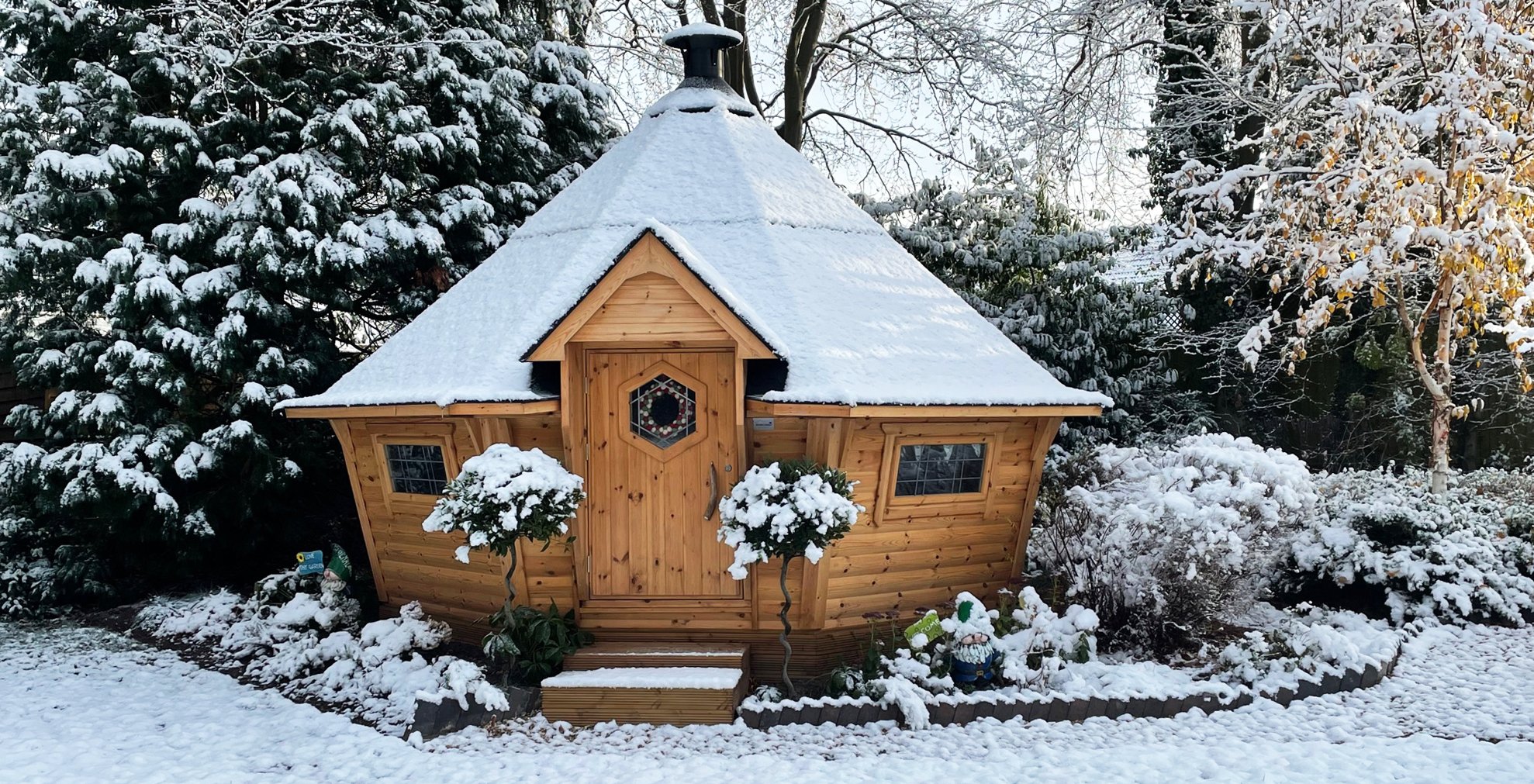 2 - MULLED CIDER
Now we're talking! Who doesn't love a cider on a summer's day? As the sun sets and the shadows lengthen, what could be better around dusk that than a warm mulled cider? And, at your Christmas or winter party, as your guests seek out the welcoming glow of the BBQ coals, they'll be glad of this special warming drink.
The Ingredients
1.5 litres dry cider
7 tbsp Calvados (*See DID YOU KNOW? below)
400ml apple juice
75g dark brown sugar
Zest of 1 orange, grated.
4 cloves
4 small cinnamon sticks (or two large ones)
1 tbsp allspice berries
The Method
STEP 1
Gently heat the cider, 'Calva', apple juice and sugar in a saucepan placed on the large grill arm, and heat through for 10 minutes until mulled.
STEP 2
Once mulled add in the orange zest and the spices and bring to a simmer. Once simmering, keep heating through for about 20-30 mins.
STEP 3
Serve!! Pour (generously – get your soup ladle out of the kitchen for this one!!) into your Kuksa mugs or heat proof mulled wine glasses.
DID YOU KNOW?
*Calvados is a type of apple brandy originating from Normandy in France. You can use any brandy to add to your mulled cider but watch out as some will require you to add less sugar!
**Pear cider (with pear brandy) is a great alternative to a more traditional mulled apple cider; I don't know why but mulled cider feels even more Christmassy using pears!
***The extensive range of flavoured ciders also lend themselves to this process, we love Kopparberg's Strawberry and Lime cider with DeKuyper Wild strawberry liqueur instead of brandy.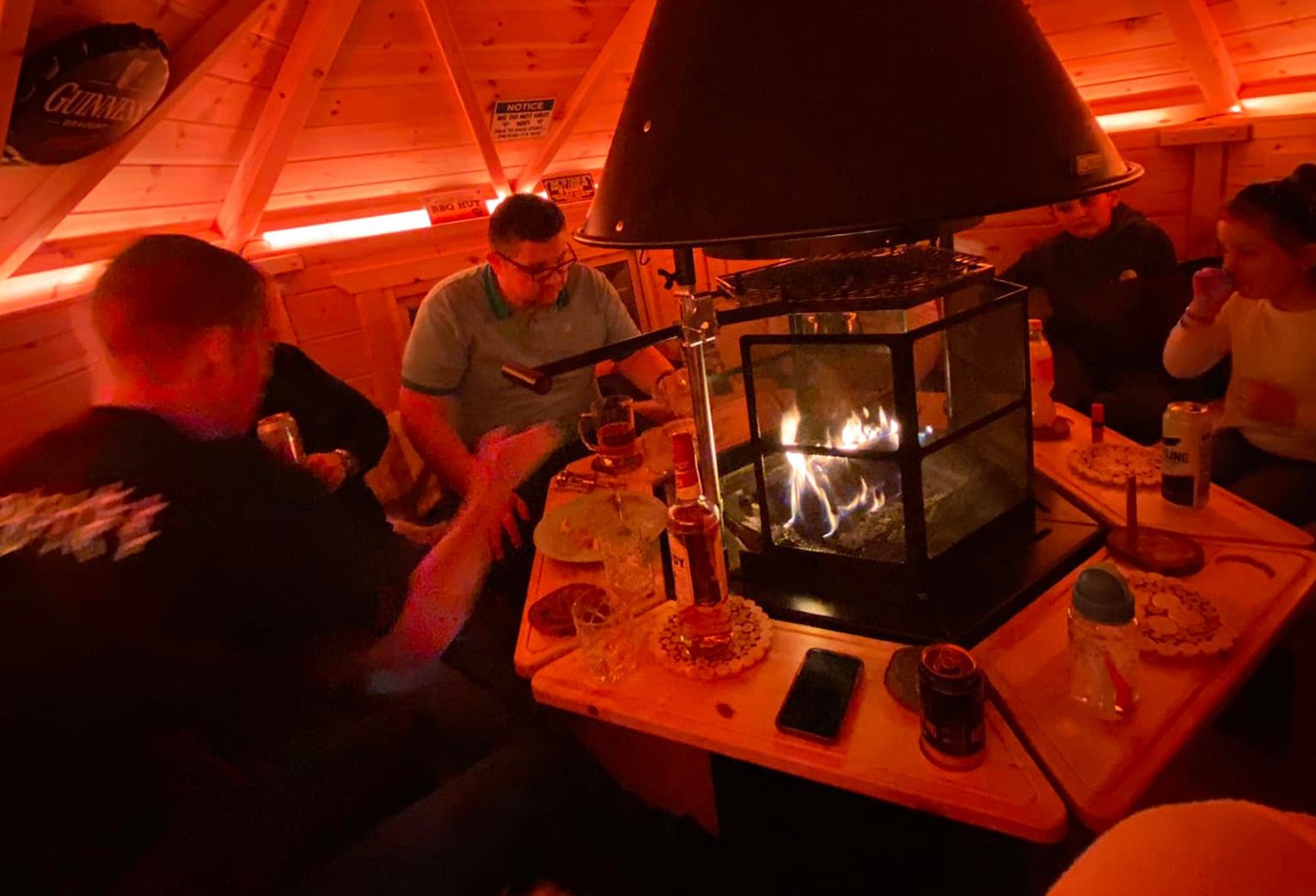 3 - CHILLED OUT MULLED WINE COCKTAIL
Wait, a mulled drink that you serve cold? Read on!
The Ingredients
100g light muscovado sugar
1 star anise
1 cinnamon stick
4 cloves
150ml water
1 lemon
2 clementines
150ml Cointreau
750ml bottle of light red wine (Beaujolais that type of thing – but experiment with others!)
The Method
STEP 1
Bring the 150ml water, the 100g light muscovado sugar slowly to the boil in a pan with the star anise, cinnamon stick, cloves and stir until the sugar is dissolved.
STEP 2
Simmer for 2 mins, allow to cool and then pour into a large jug, add the Cointreau and all of the 750ml bottle of light red wine, finally add in the lemon and clementines (sliced) and stir well. Cover and chill overnight if you can (the wine cocktail, not you) or at least for a couple of hours.
STEP 3
Serve chilled. Works really well over ice, add grated orange zest and a star anise as garnish and enjoy.
DID YOU KNOW?
*You can serve this cocktail warm like a traditional mulled wine, just pour straight into your Kuksa mugs or heatproof glasses and serve warm instead of chilling overnight.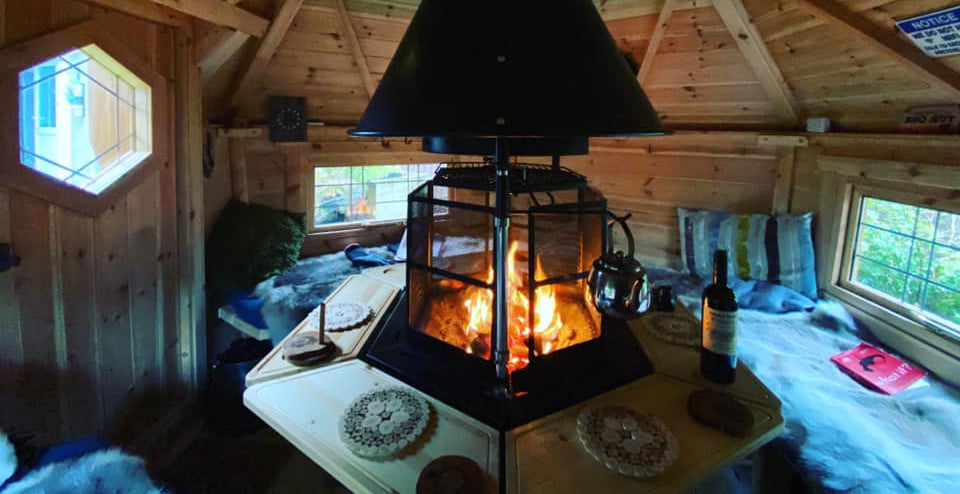 4 - SLOVAK MULLED BEER
We're calling this one Slovak Mulled Beer as it was suggested by a Slovakian BBQ Hut fan! Our research (why wouldn't you do thorough research on a blog like this) suggests that mulled beer actually originates elsewhere in Eastern Europe, in Poland. Grzane piwo (mulled beer) is another reason why Poland is now on my list of countries that I have to visit.
The Ingredients (Makes 4 drinks)
4 "Zlaty Bazant 73" lagers (non-Slovak alternatives work as well)
5 Tbsp honey
1 large cinnamon stick
8 whole cloves
A piece of fresh, sliced ginger, about an inch long
1 tsp ground ginger
1 whole star anise
1 tsp ground cardamon
A pinch of nutmeg to taste.
The Method
STEP 1
Pour the beers into a saucepan and heat slowly with the spices and honey, placing the grill arm at a distance away from the heat so as not to boil it.
STEP 2
Important chef quality control stage. You need to taste and add more spices and honey as required. Mulled beer is a perpetual experiment and different lagers may need a modification to the amounts of spice and honey. Taste regularly! (This is my story and I'm sticking to it!)
STEP 3
Sieve into your wooden Kuksa cups or heatproof glasses and enjoy
DID YOU KNOW?
*You can try adding cocktail syrups as an alternative to honey. We have tried raspberry, lemon, honeycomb (mulled Crunchie beer!), vanilla and gingerbread syrups at different times of the year and they really add something different – Gingerbread Mulled Beer is perfect for Halloween. The key is experiment, experiment, experiment.
**Non-alcoholic lager works too for a more driver friendly mulled beer!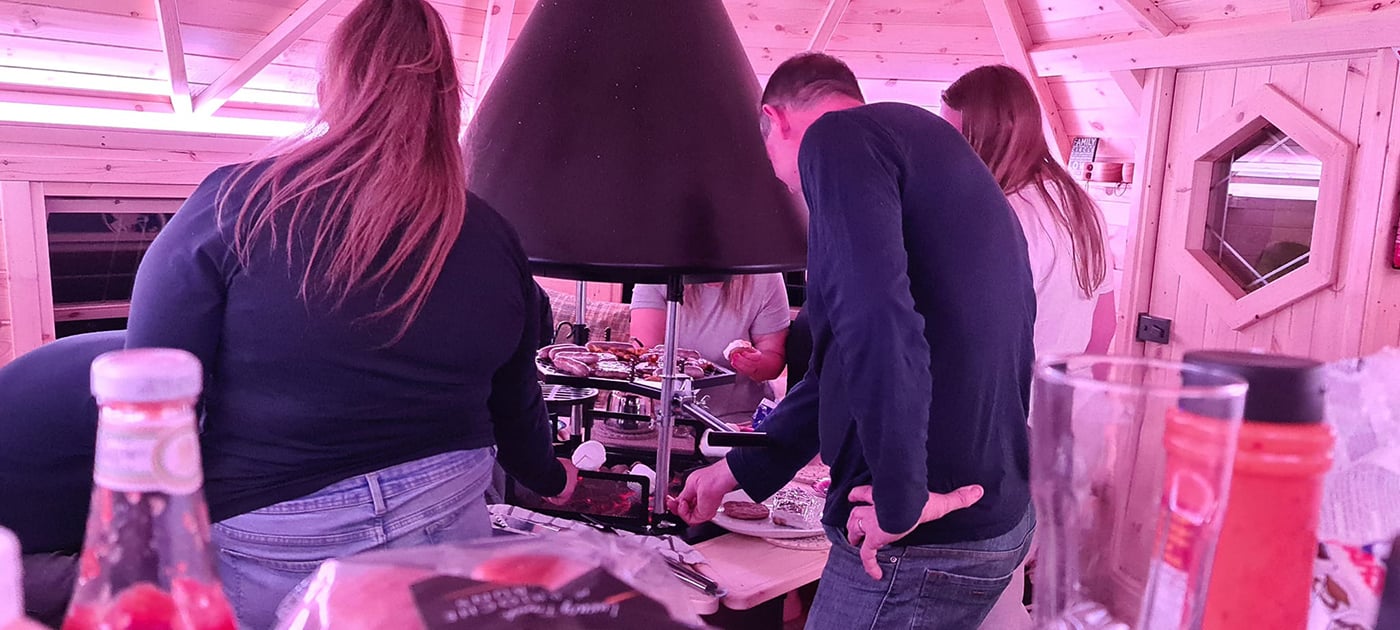 5 - MULLED GIN AND TONIC!!
No way! Mulled gin and tonic? You may think we've gone a step too far, after all, a G and T is best served with ice and a slice, right? Even the gin traditionalists go mad for Mulled Gin and Tonic!
The Ingredients
1 ltr Cloudy apple juice
25 Fresh cranberries
1 large Cinnamon stick - 10cm
3 Allspice berries
2 Star anise
4 Pieces of sliced fresh ginger
1 Clementine
12 Cloves
30 ml Gin
1 teaspoon Tonic Syrup
The Method
STEP 1
First, make the Mulled Apple Juice base that is the canvas to your masterpiece! Drop the cinnamon stick, cloves, allspice berries, star anise, pieces of sliced fresh ginger, cranberries and clementine into your BBQ kettle or saucepan of the simmering cloudy apple juice. Heat to almost boiling, then remove and leave for at least an hour to infuse. The longer the better.
STEP 2
Gently reheat your infused mulled apple juice in a pan until it is hot but not boiling, then pour in the gin and the tonic syrup and sieve into your Kuksa cups or heat proof mulled wine glasses.
STEP 3
Enjoy the praise from your guests and the drink in your hand equally.
DID YOU KNOW?
*You can switch out regular gin and replace it with any number of flavoured options you see in the supermarket these days! We haven't found one that doesn't work but an apple and blackcurrant gin we bought from Lidl was especially successful.
**And this drink can also be modified for the kids or designated drivers at your party - just leave out the bit where you add the gin and the tonic syrup!
***Oh and if the thought of your guests waiting two hours for the mulled apple to infuse is a little optimistic, you can prepare this part in advance and just reheat on the day of the party ready for the gin and the tonic syrup! It'll last for four or five days, refrigerated, in a screw top bottle.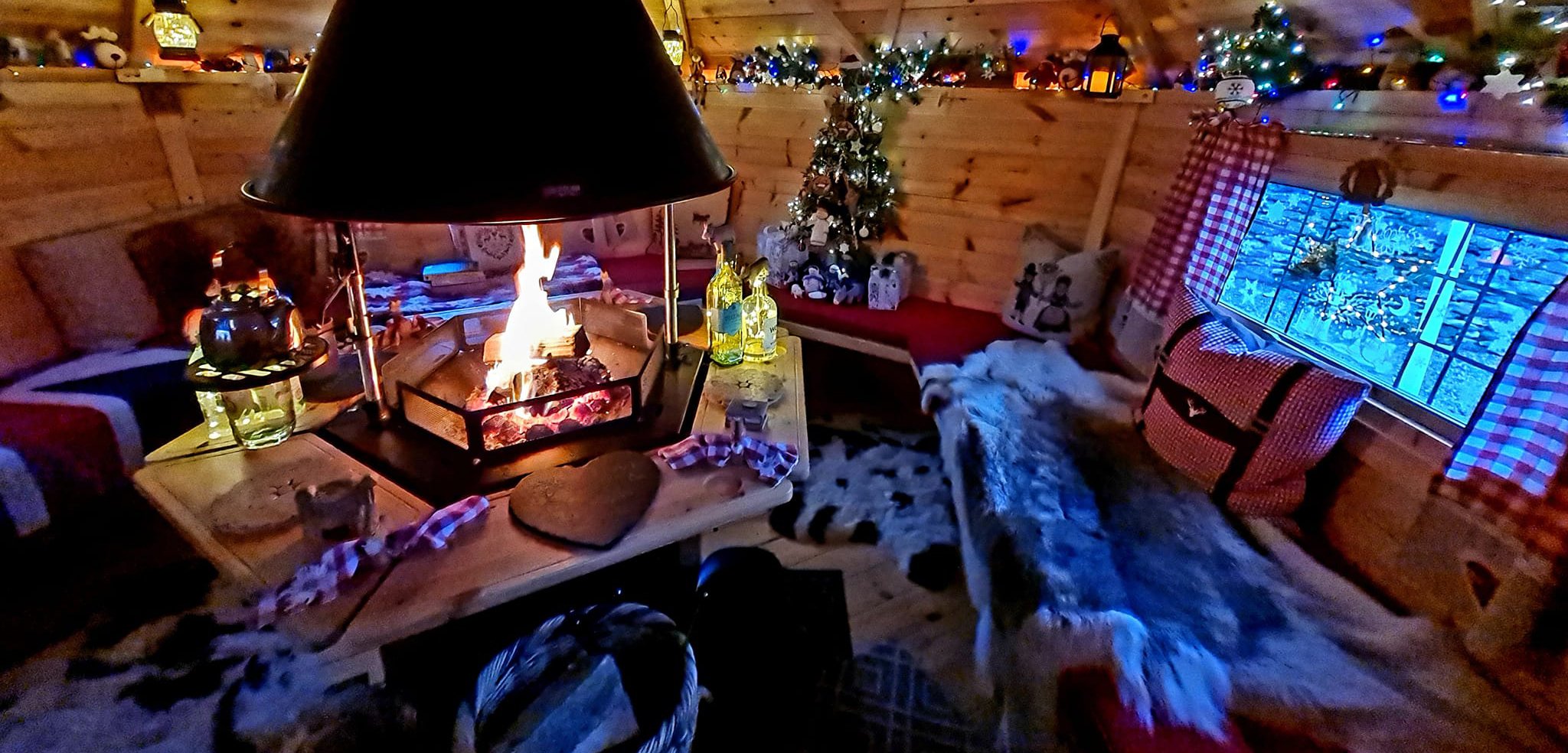 So, there you go, the Top 5 Mulled Drinks for the party season, to be enjoyed, like your Arctic Cabins BBQ hut at any time of the year – whatever the weather. The mulled gin and tonic works as well on a late summer evening as the sun sets as it does on a cold Christmas Eve.
We'd love to hear from you as always, what mulled hot drink delights have you and your BBQ hut created?
Find out more about Arctic Cabins BBQ Huts by calling 0115 932 8888, get in touch via arcticcabins.co.uk or visit our Arctic Cabins Village (our show-site of dressed timber garden buildings) just off junction 25 of the M1 near Nottingham.
Image Source: Unsplash