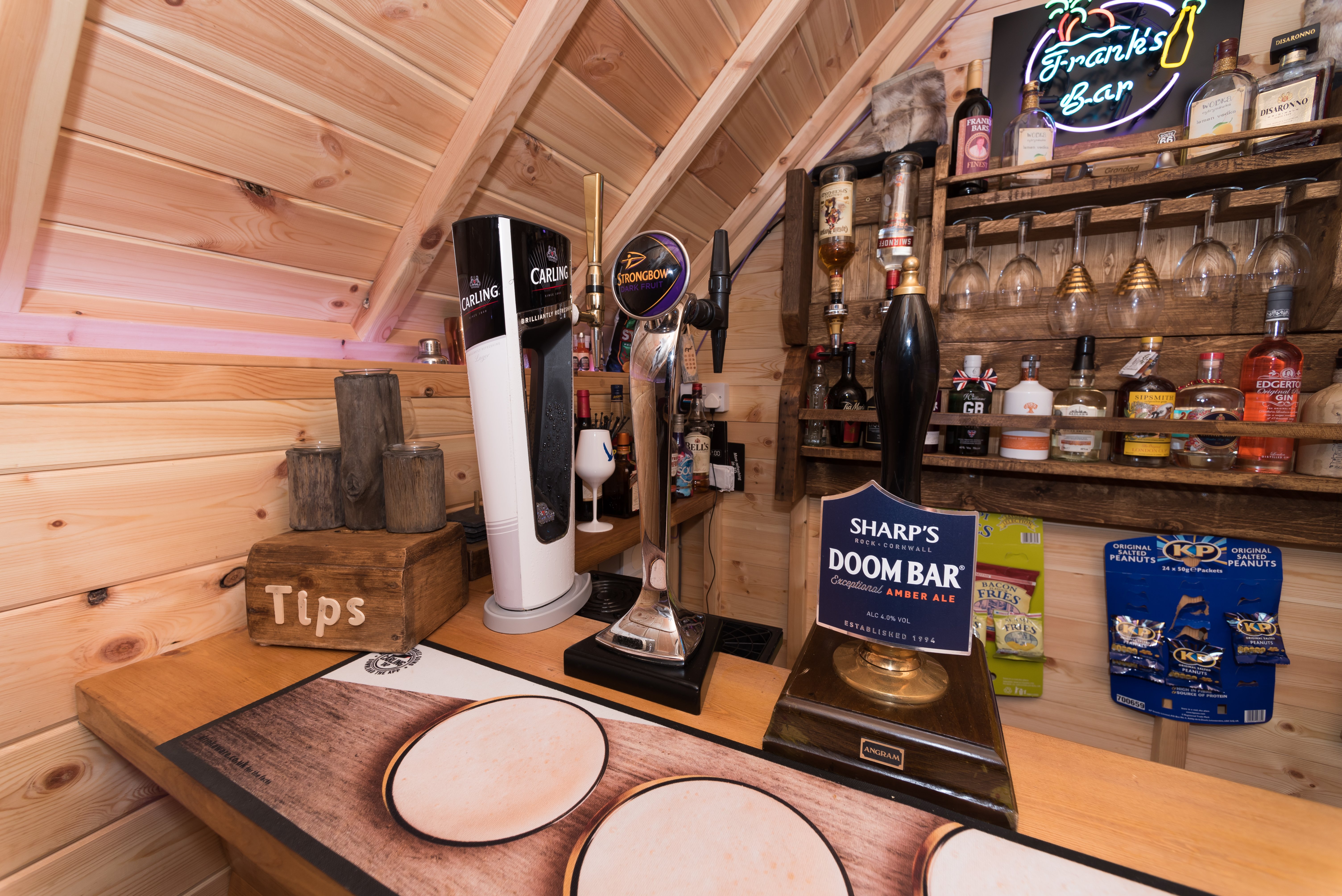 One for every letter of the alphabet...

Discussing Arctic Cabins' Trustpilot reviews last week, I casually suggested that we now had compliments and comments that ranged from A-Z. "That would make a great blog," said the boss...so here we are!

I loved reading through the reviews to compile this, that said, just be careful what you say on a team Zoom call. Enjoy Part 1...
A – ALL YEAR ROUND
"Best thing we ever did. All year round outside entertaining. Had a BBQ last week, in November, in the rain. Brilliant. Service was fantastic from sale to installation and all the way in between."
JDE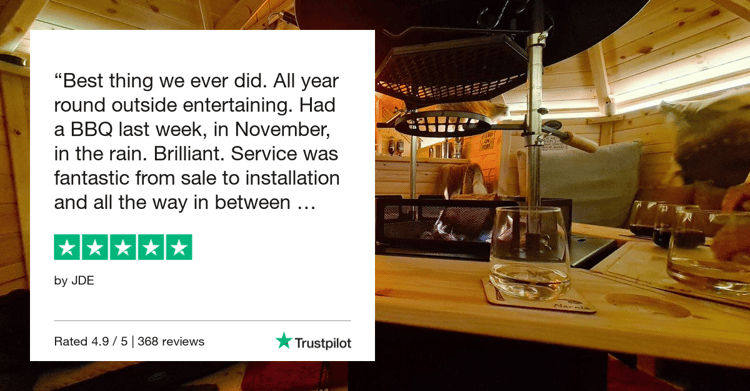 B – BRITISH MADE
"No hard sale just straight forward information and advice. The show site has various types of garden rooms fully dressed so you get a good feel of how it will work for you. The fact they are so flexible on design and British made sold it."
Richard Jutsum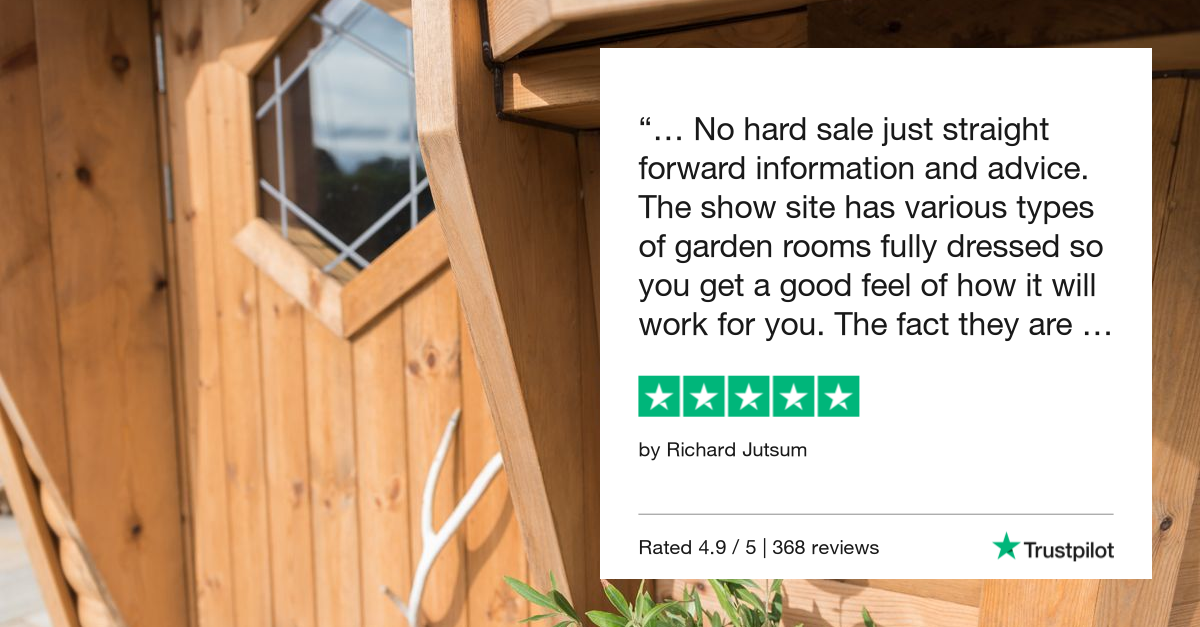 C – COSY
"One of the best buys we have ever made. Soooo cosy!"
Peta Mandleberg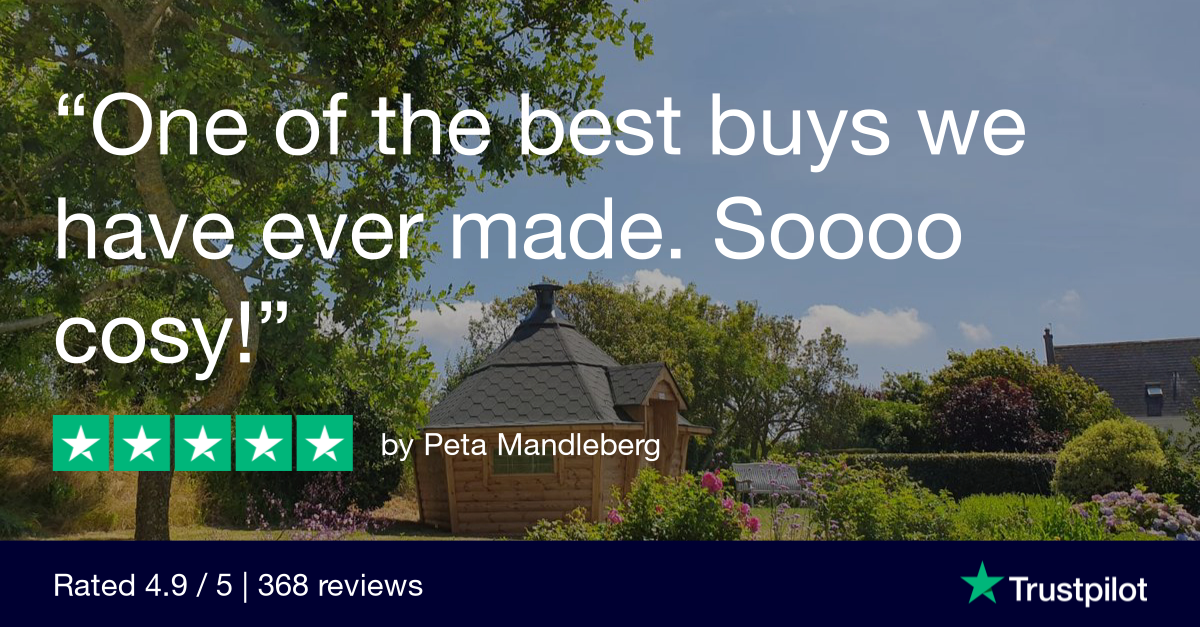 D – DO IT!
"Just Do It! If you are thinking about getting an Arctic Cabin don't put it off for a moment longer, just do it you won't regret it. We have spent lots of time in our cabin...lovely for a bit of shade and now Autumn has arrived it's cosy with the fire lit. Perfect for bringing your family together."
Maxine Farren
E – EXCELLENT (SERVICE)
"Nothing short of excellent quality of the cabin and service from the Arctic team. From viewing and placing the order to the arrival and installation of the cabin everything was first class. Loving the experience, spending many an evening with family and friends in our cabin cooking, drinking and having a great laugh."
Ray Stephenson
F – FRIENDS & FAMILY
"Extremely happy with our cabin fantastic experience with Arctic cabins from visiting their show room to ordering to fitting , could not be happier by far our best ever purchase, great space for great family time"
James King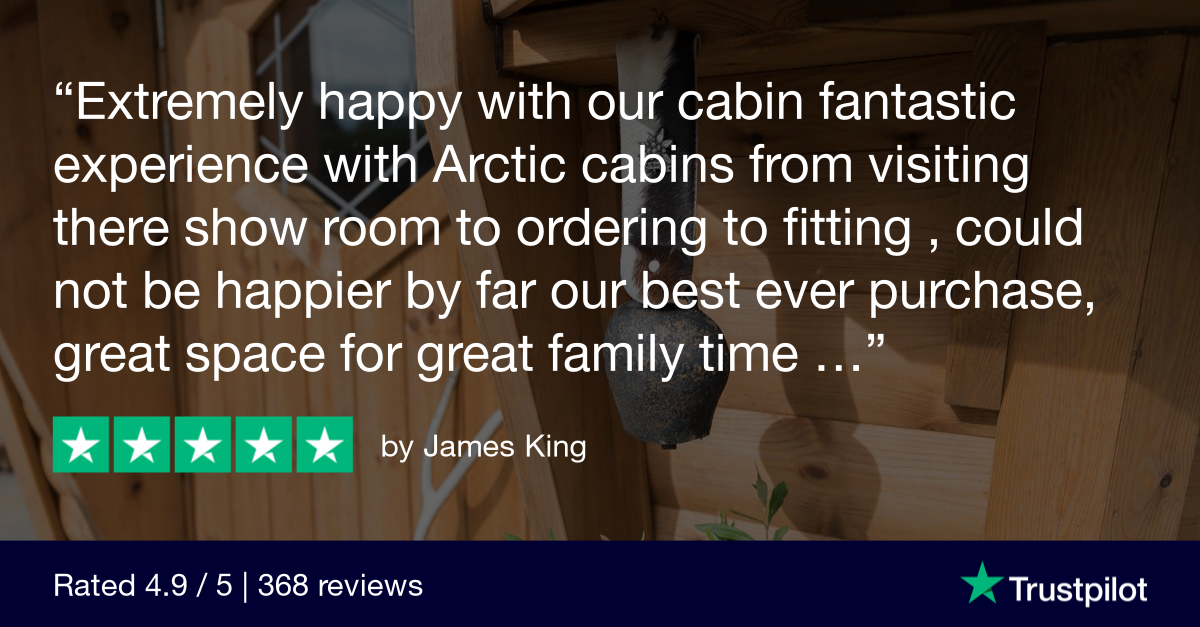 G – GREAT (SERVICE & COMPANY)
"Great service, lovely team who put it all together. Absolutely love this little hobbit house! Definitely my favourite place to be on a chilly evening."
Larissa Williams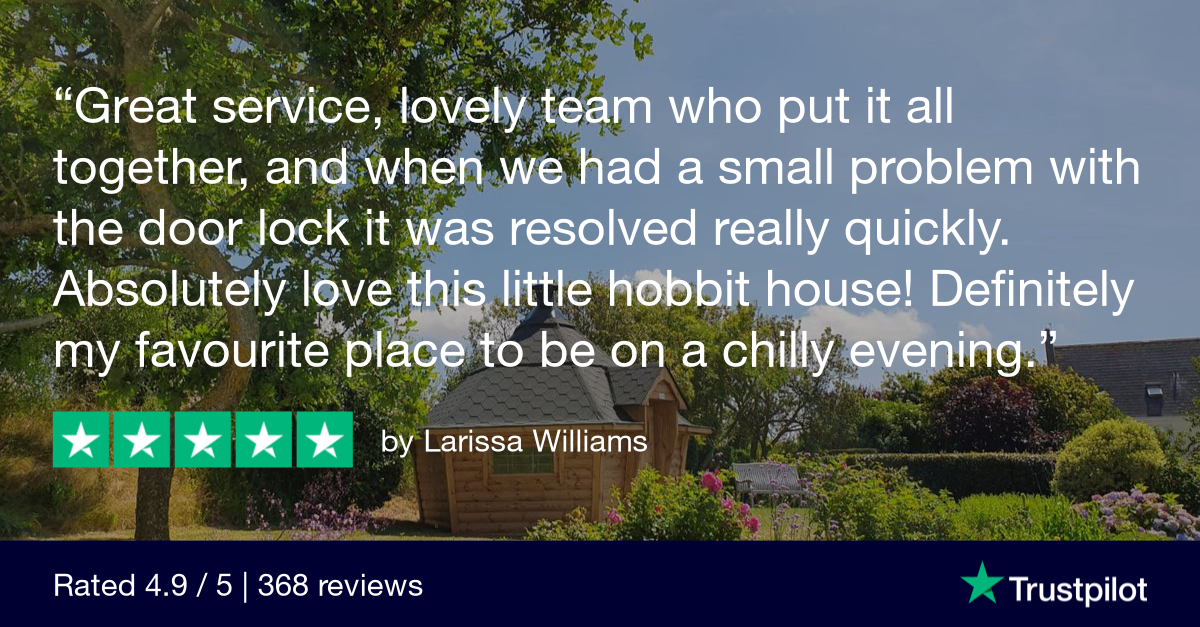 H – HOBBIT HOUSE
"We purchased a log cabin two years ago and it is one off the best things we have ever bought. We call our cabin the Hobbit hole and we have had so many comments on it and how well the cabin is made."
Pauline Moorhouse
I – INVESTMENT
"We love our Arctic Cabin, wonderful company, wonderful cabin. Our cabin was installed exactly as ordered, it has been a superb investment. Who needs a holiday when you have a cabin in the garden"
John
J – JUST BUY ONE say JEANNETTE
"Just buy one.... you won't be disappointed. Absolutely love our gorgeous BBQ hut. Looks amazing in the garden. Cannot fault the quality, customer service and excellent installation. We have been using it a lot, a real escape from reality. So warm and cosy and have cooked lots of delicious food, steaks, lamb, pork shoulder, burgers and spatchcock chicken...yum yum. It looked amazing in the snow too. 100% happy with our purchase, worth every penny."
Jeannette Wilson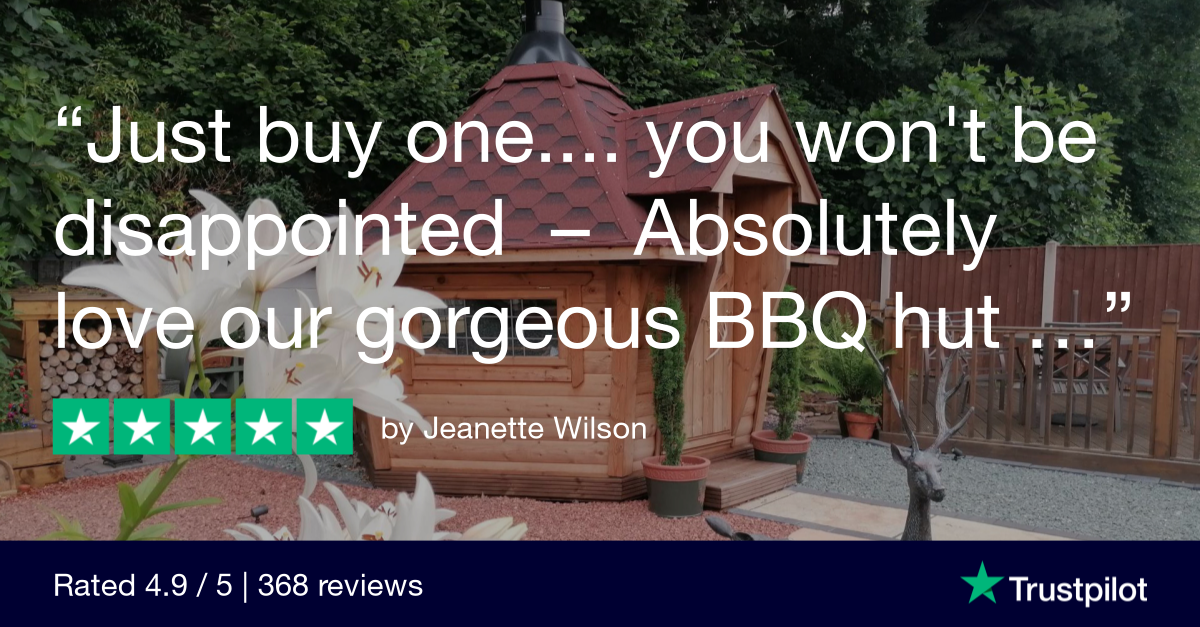 K – KNOWLEDGEABLE STAFF
"Amazing space for entertaining friends and family or just a cosy place to sit and relax. The guys who built it worked tirelessly through a rainy day and were very thorough, friendly and knowledgeable. Well worth the money for many years to come."
Linda Woodford
L – LOVE AT FIRST SIGHT
Actually, LOVE is a word that features A LOT!
"The best purchase we have made! We LOVE our cabin! The whole purchasing experience was first class. Great communication with sales, delivery, construction and after care! HIGHLY recommend getting an Arctic cabin."
Michelle
M – MASSIVE THUMBS UP!
"Just a massive thumbs up to our new Arctic cabin aka hobbit house. Adam and Matt did a great (job) in the pouring rain building it and it is very much appreciated. Looking forward to social events when we can and summer parties."
Craig
N – NOT DISAPPOINTED
"The best cabin EVER! Literally from the second we placed the order back on Nov 2020 to now it's been the best experience! We were so looking forward to getting our artic bar cabin & it definitely did not disappoint! The attention to detail of the cabin is brilliant! I just love it!!"
Charl Hackett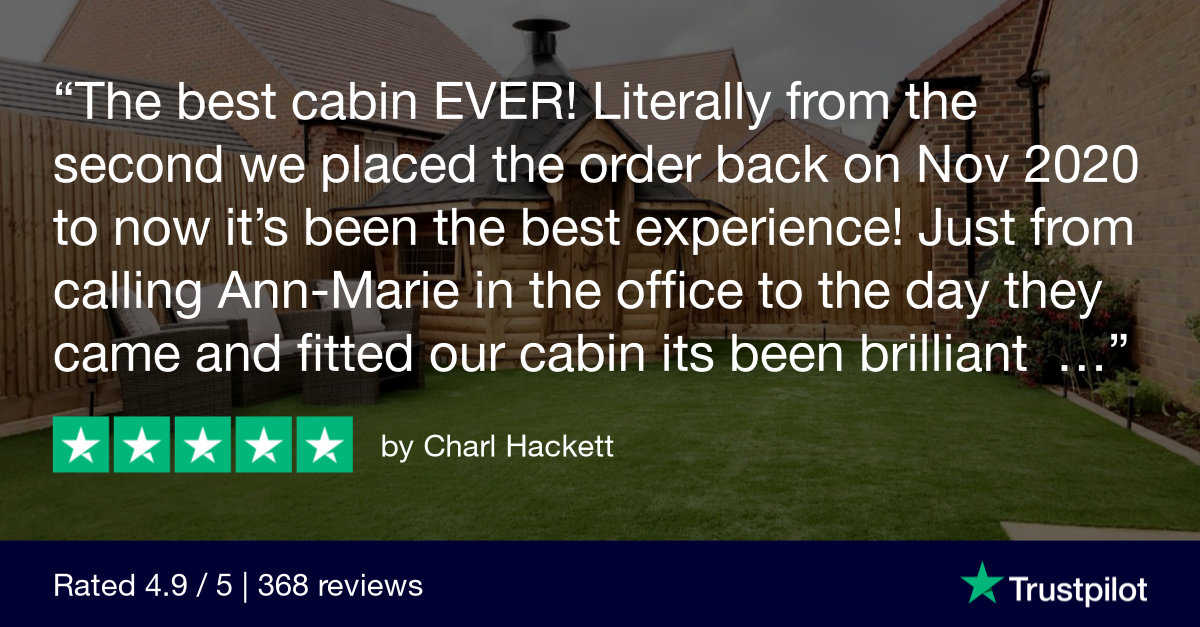 O – OVER THE MOON
Absolute perfection. I could have never imagined it would look this good. Arctic Cabins have been absolute first class all the way through. From the ease of order, to the pre-installation and advice, the quality of the build and the positive, can-do, friendly attitude of all of the staff I have been in contact with. You are all an absolute credit to your employer. I cannot recommend this Company highly enough, if you want The Best these are definitely the guys to provide it! Absolutely over the moon."
Julie

P – PROFESSIONAL
"A really friendly and professional team and an extensive site which showcases all the variations of cabins which are absolutely stunning. So glad that we chose Arctic Cabins as our provider and we now have a fabulous addition to our garden"
Barbara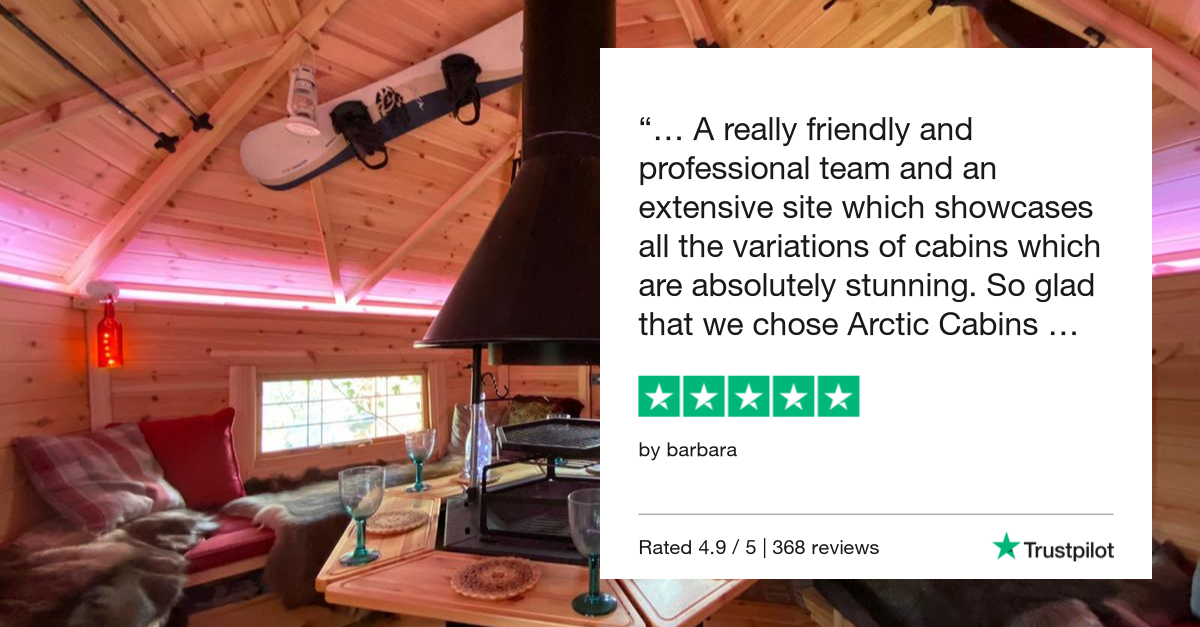 Q – QUICK ASSEMBLY
"Great product, we use our cabin a lot. Quick assembly too. Would definitely recommend."
Claire Williams
R – RECOMMEND (it's word that's appeared often already so let's give its own category)
"I would highly recommend Artic Cabins. The quality of the cabins is exceptional and the service we have received from start to finish has been outstanding. So helpful, friendly and very quick responses to any correspondence."
Lisa Dunne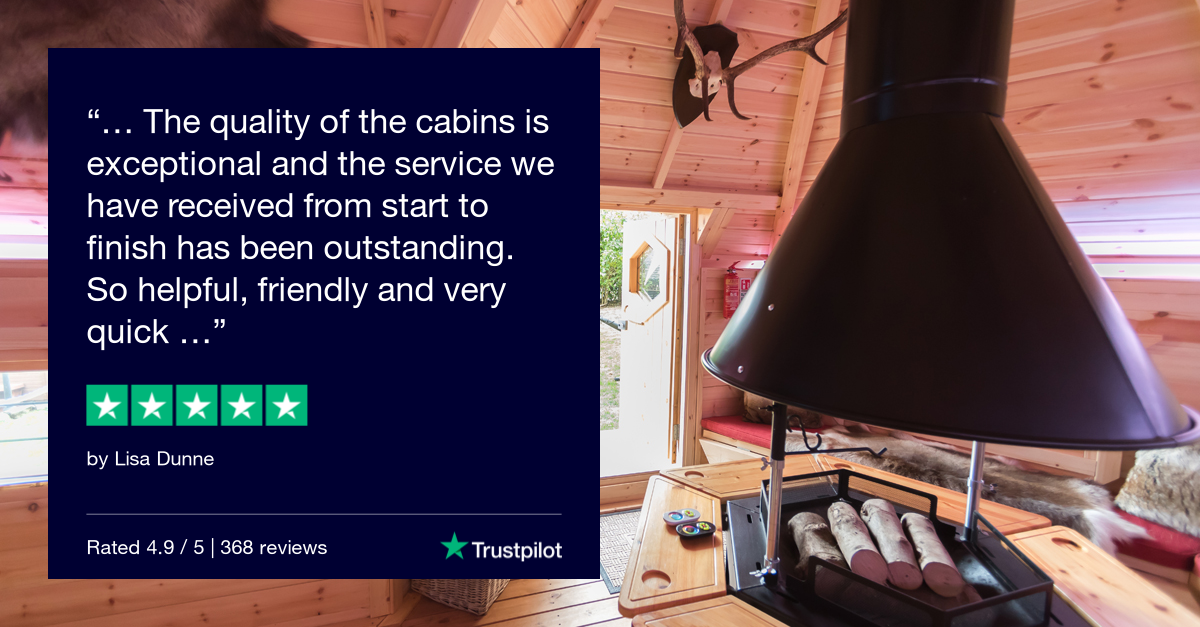 S – SERVICE
"Nothing short of excellent quality of the cabin and service from the Arctic team From viewing and placing the order to the arrival and installation of the cabin everything was first class. Loving the experience, spending many an evening with family and friends in our cabin"
Ray Stephenson
"We have nothing but absolute satisfaction from the product and service throughout"
Pete Bottomley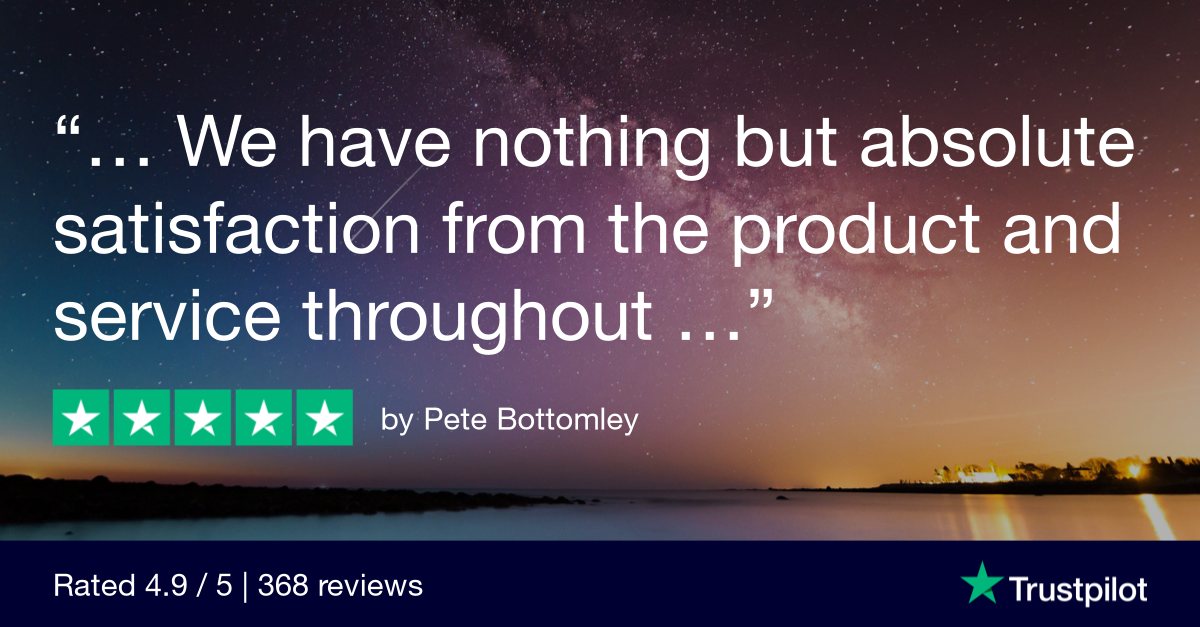 T – TEN YEAR GUARANTEE
"The lads were very efficient and very friendly and after gave us a full run through on how to use the cabin and what to do maintenance wise, it also came with a ten year guarantee. The cabin itself is beautifully constructed and we have spent many a happy hour in there even in mid-winter. It is something we and our family and friends love so would definitely recommend this supplier."
Hardwick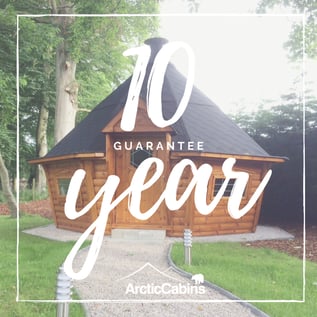 U – USE (IT ALL YEAR)!
"We have had our cabin for two nearly years and use it often. The children, grandchildren, friends, neighbours all love it. Many visitors to our home ask for a look inside and are very surprised at the smart and traditional Finnish. Needless to say WE LOVE IT."
Paul Riches
V – VERY PLEASED
"Very pleased with the service start to finish had great times in my cabin thanks again."
Gary Ward
W – WOW or WELL PLEASED or WORTH EVERY PENNY
"All I can say is Wow!! Arctic Cabins were a joy to do business with. From initial visit at their Show site to the final installation. You delivered exactly when you said you would - no drama, professional job - great guys on site. We absolutely love our 14m2 Cabin - as do all our friends - The quality is fantastic - one of the best investments we have ever made."
Mike Malkin
X – XMAS
"The installation lads were so friendly on the day and arrived on time - nothing seemed too much trouble for them. I can't wait to have our first Xmas in it. Highly recommend this company and believe me we looked a lot"
Fran Mackenzie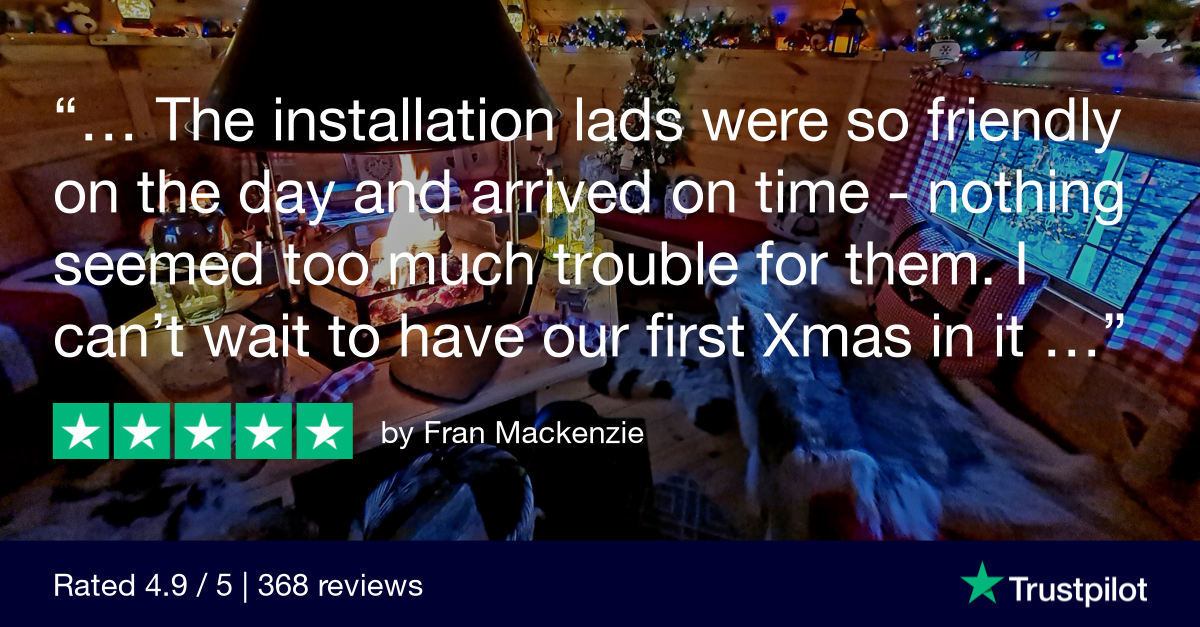 Y – (FOR) YEARS (TO COME)
"Best purchase we've ever made. We've used it regularly throughout the winter. Friends thought that we were mad, inviting them over for bbq's in the frost and snow. However we were snug as bugs in rugs in the cabin. The cabin looks as good as new and with care it should continue to give us pleasure for many years to come"
Dirk Hancock
Z – amaZing (C'mon what did you expect us to do with 'Z'?!! Until a Zoo buys one!!!)
"We are absolutely thrilled with our Arctic cabin. All the people we dealt with were fantastic and Matt and Jack who installed the cabin were amaZing."
Perry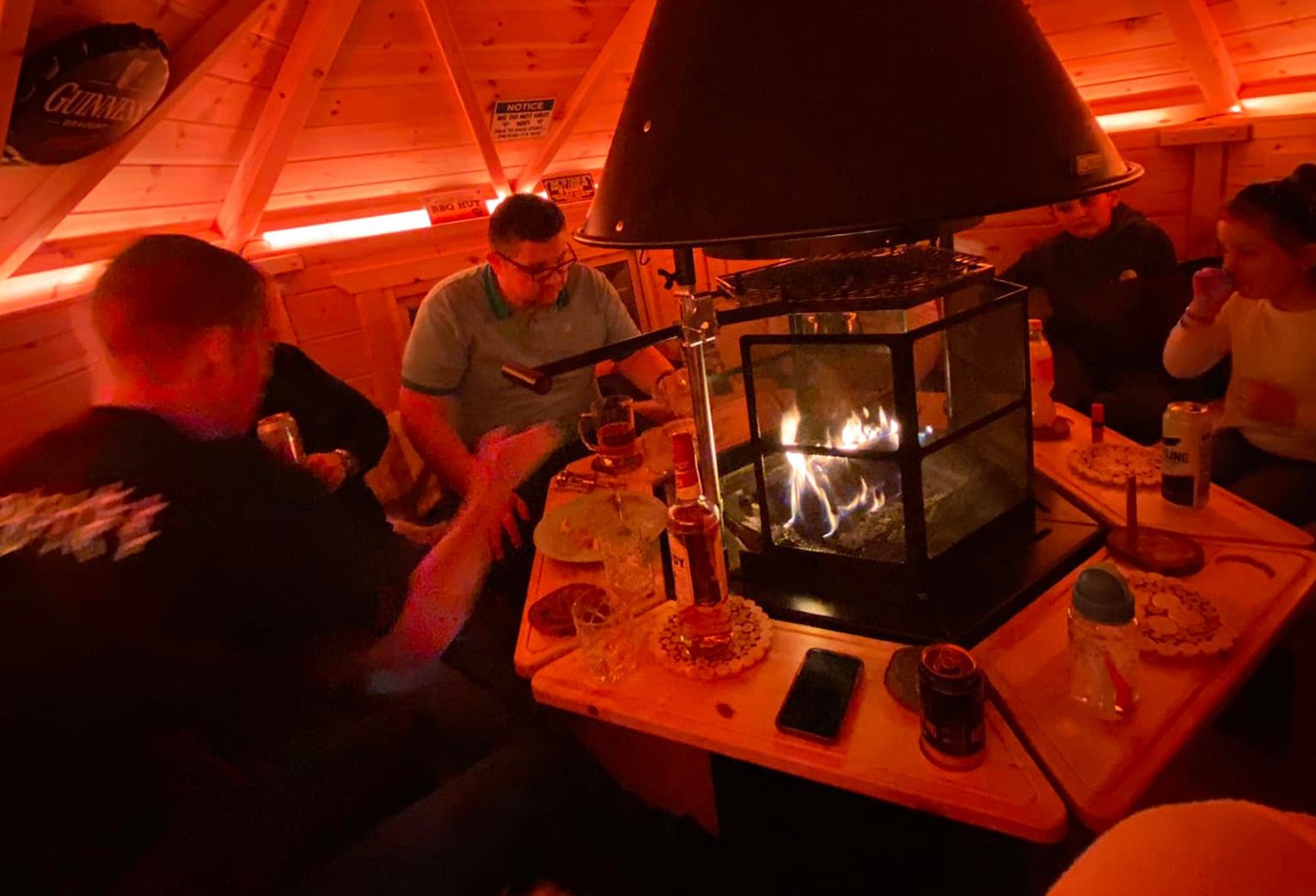 So, there you are! The Arctic Cabins' A to Z of Trust Pilot reviews.
You can check out our reviews, or even better, call 0115 932 8888, get in touch via arcticcabins.co.uk or visit our Arctic Cabins Village (our show-site) just off junction 25 of the M1 near Nottingham. Start your BBQ Hut life and leave a review of your own – especially if you're a zoo!
Thanks for reading!

Source: Arctic Cabins Reviews | Read Customer Service Reviews of www.arcticcabins.co.uk (trustpilot.com)