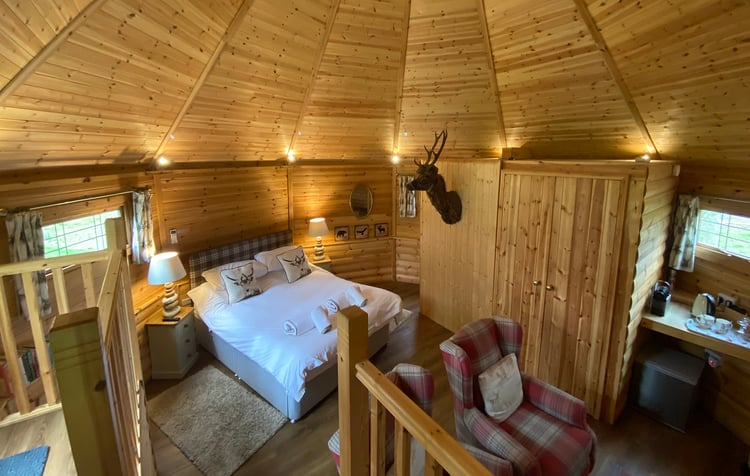 Adaptability is what makes an Arctic Cabin so versatile.
While each Arctic Cabin leaves us the same, it's the life that you give it - what you do in yours, that sets each one apart. Our Arctic Cabins lead many varied lives - the extra space is used for lots of different purposes by our customers. Check out the A-Z of Arctic Cabin uses...
Many customers choose to have our integrated barbecue grill and built-in seating for all year round entertaining as the main use for their Arctic Cabin. But some opt for a cabin without the barbecue so they can use their extra space for another purpose, and the variety of uses is as long as our arm! We've heard so many different ways that our Arctic Cabins are being enjoyed...
A - Art Studio. At the heart of every creative process is the right environment. The inspiring open space, spruce scent and airy feel of an Arctic Cabin make for a fabulous space to commit your creativity to canvas or get stuck into your craft project. Space to get your artwork out - and leave it out, without worrying about the cat walking all over it!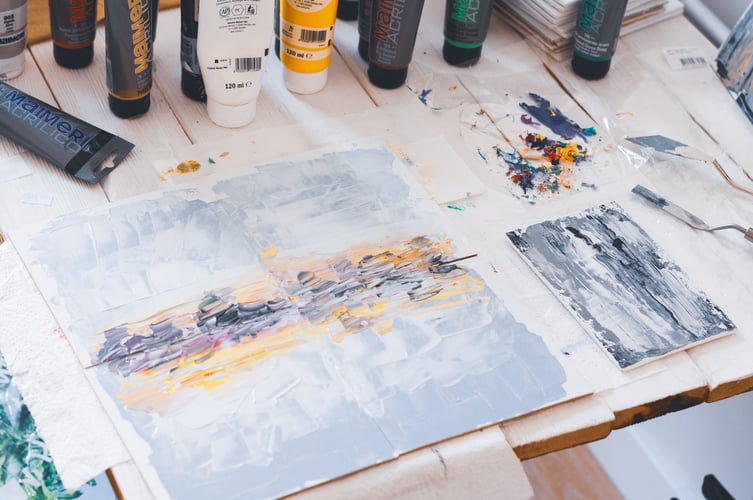 B - Barbecue. With that fabulous integrated barbecue what else could B have been? Fire up that grill! There was some heated debate on this though as many Arctic Cabins double as a fantastic bar (but we've managed to sneak that in later, like a crafty pint while you're meant to be mowing the lawn).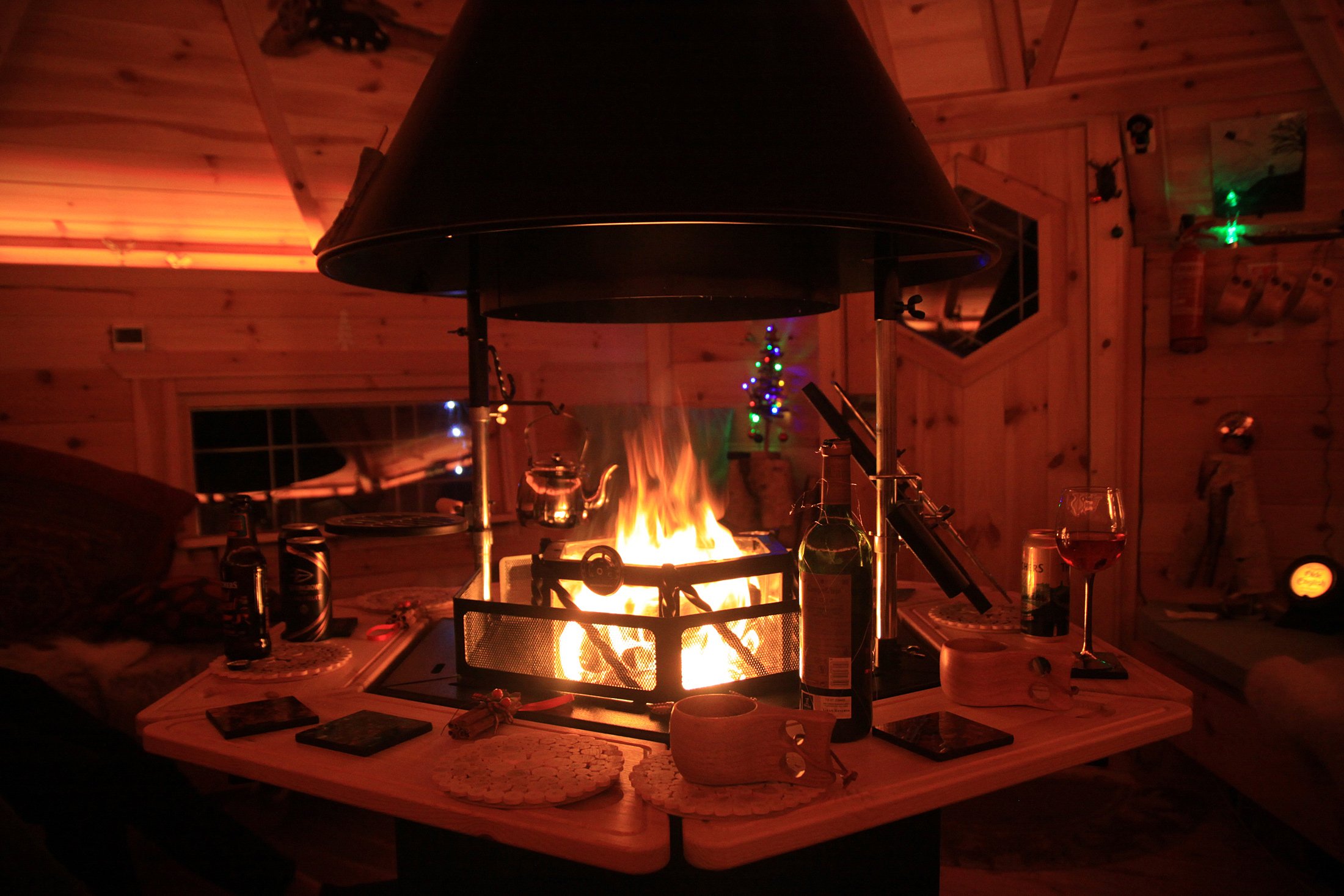 C - Cinema. Arctic Cabins transforming into garden movie theatres is becoming more & more popular. Grab the popcorn! What's it to be? Rom-com, action, adventure, fantasy - or with that distinctive spruce aroma - Nordic Noir?!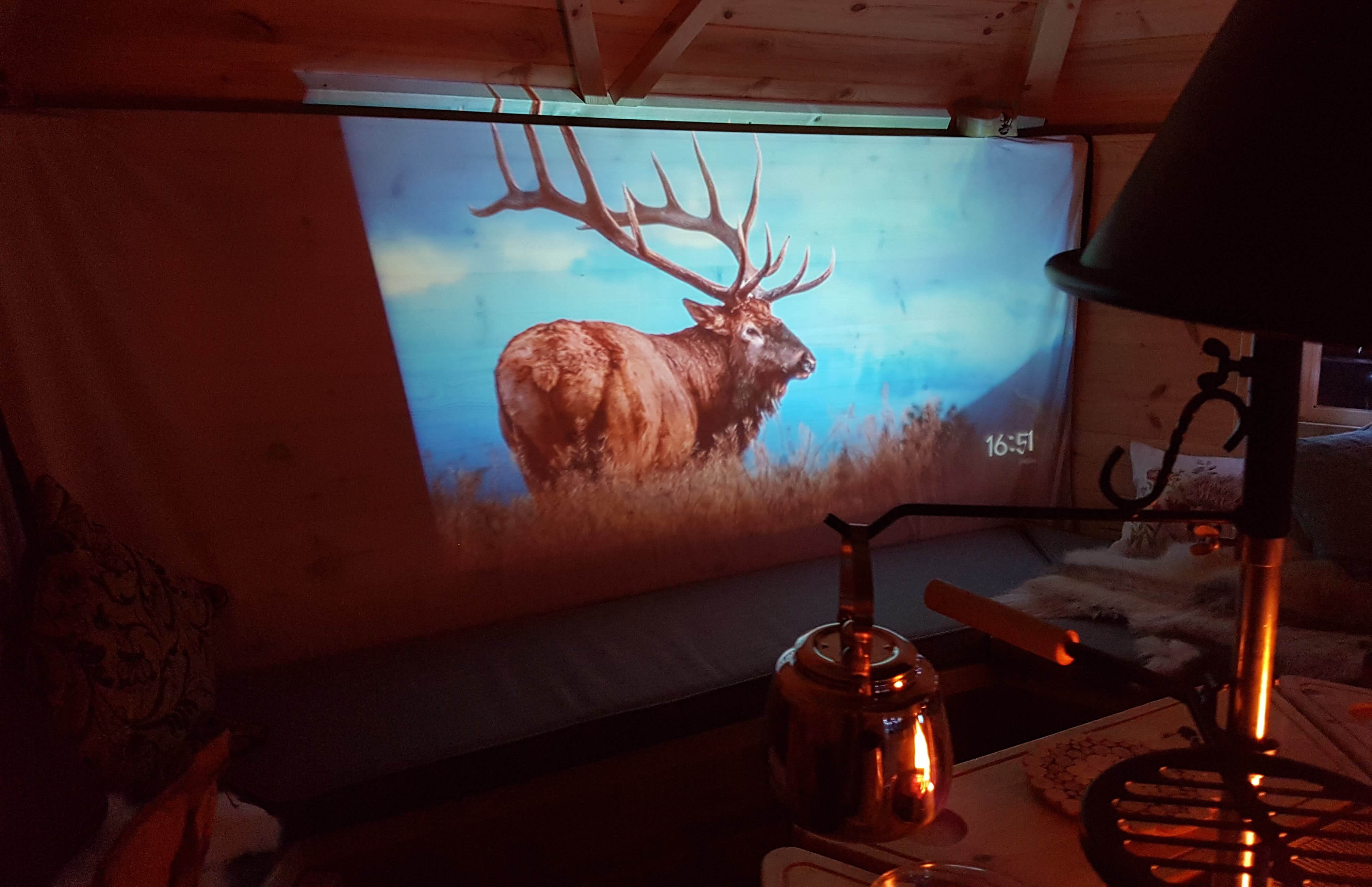 D - Dad Cave. Dad's need their own space too. An Arctic Cabin makes the perfect man-cave, whether just "to get from under the feet", try out new BBQ recipes or just sneak a cheeky glass of something chilled.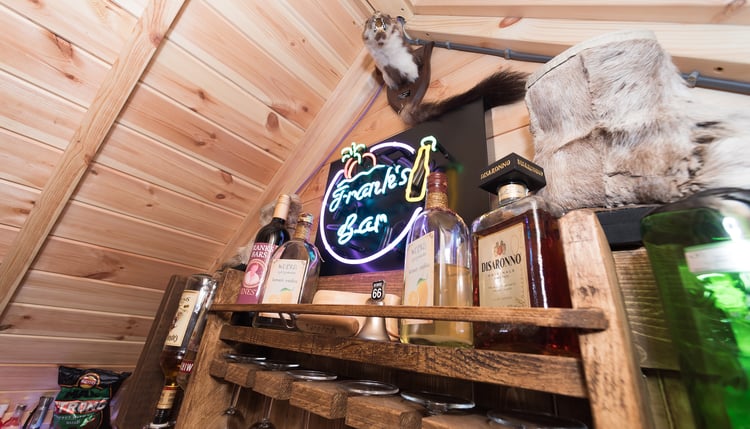 E - Exam Zone. Having a place away from distractions like Facebook, Fortnite and Instagram is great for exam revision. The customer whose daughter used the family's Arctic Cabin for her GCSE revision told us that she was able to really spread her work out around the hexagonal 'seating arrangement' surrounding the integral barbecue.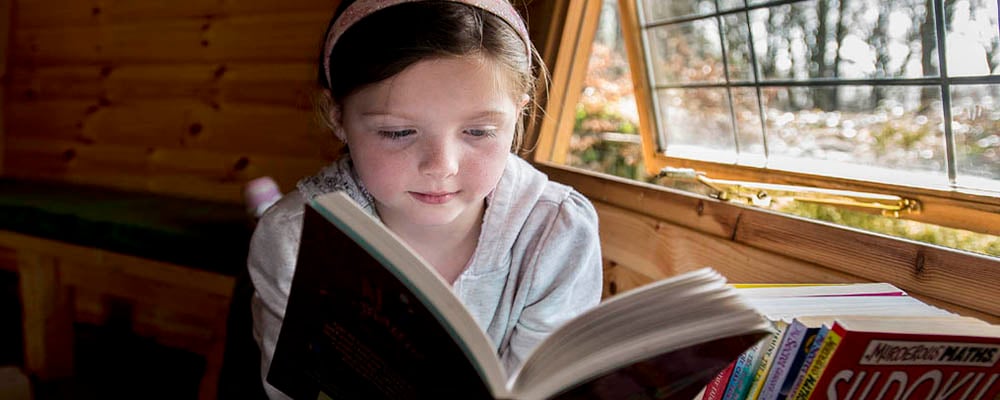 F - Family Room. One Arctic Cabin customer says that their BBQ hut "gave them back family life!" Indoors it's all too easy to get distracted by the television, increasingly cooking a meal in the kitchen is a lone job before you shout everyone down from their rooms, even barbecuing outdoors can be a solo endeavour. The seating around the cabins central barbecue is great for holding the family's attention, allowing conversation to flow, as the meat slowly cooks before your eyes.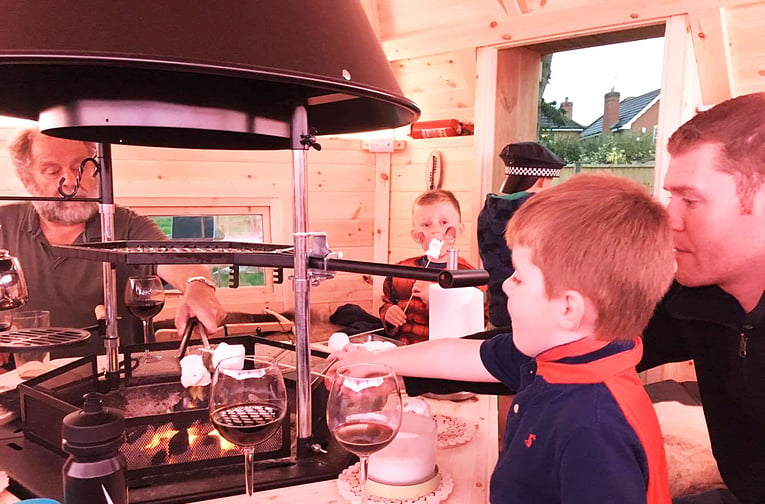 G - Gym. Hot dogs aren't the only thing that you can lift in an Arctic Cabin BBQ hut - grab that kettlebell. The extension option gives you space for a home gym, great for burning off those calories, before putting them back on when you fire up your barbecue! We call it being calorie neutral!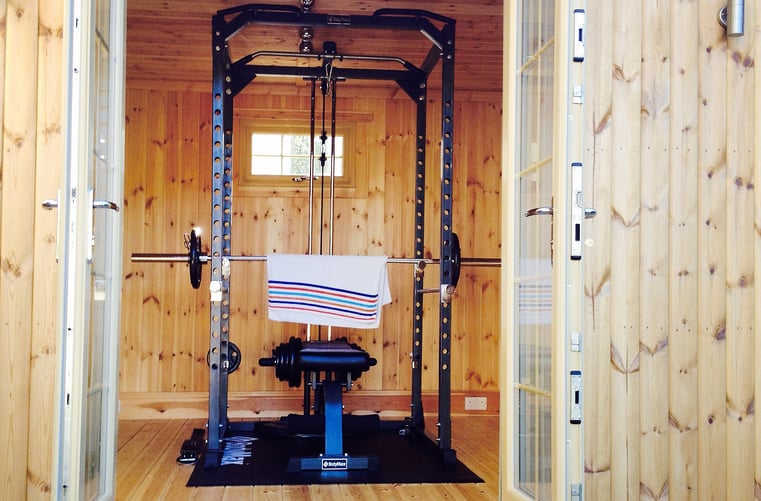 H - Hot Tub Room. One of the best uses for a cabin we've seen without a barbecue was to house a fabulous hot tub. What could be nicer than relaxing after a long day with double bubbles, a glass of prosecco and the massaging waters of a Hydropool hot tub? A proper escape from it all! Bliss.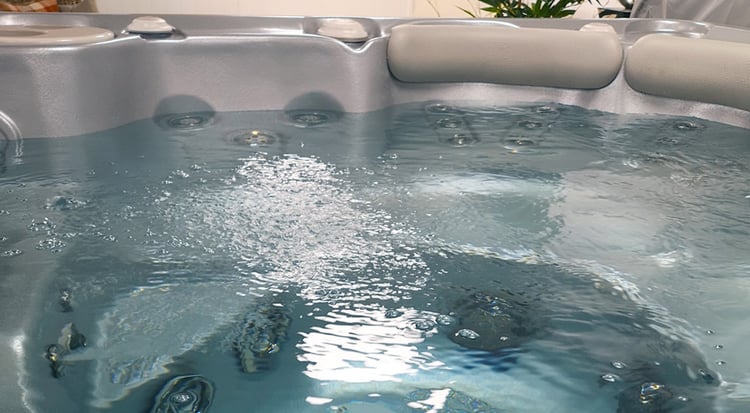 I - Inn. As 'B' was rightly taken by the wonderful central BBQ, we couldn't go for Bar, so we've reserved 'I' for Inn. The most popular use for an extended BBQ hut is to create a spacious drinks bar. Imagine being an Innkeeper in your own garden. A dram come true. (Sorry!)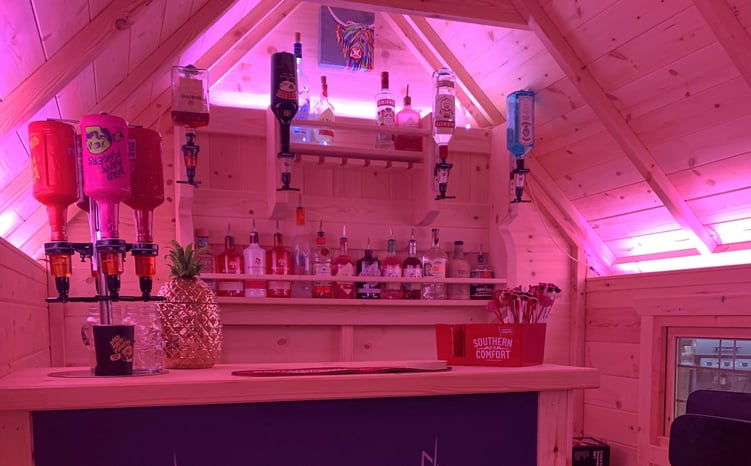 J - Jam! Well, chutneys and jams actually! The Arctic Cabin is a great place to turn all your fruits (and veg) foraged from the garden into delicious jars of wonderful preserves. Letting the jam bubble away in its pan, above the hot coals!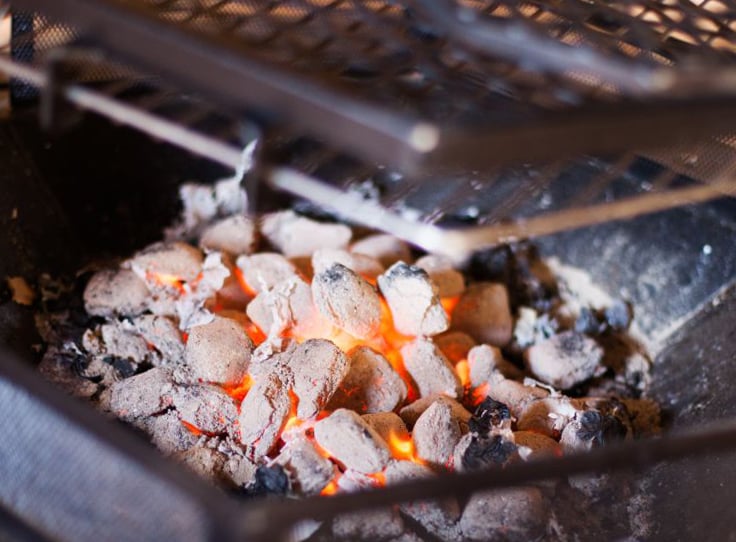 K - Knitting or sewing room. The number of jumpers, scarves and bobble hats that have been created in an Arctic Cabin is staggering! Free from distraction, there's no stopping those needles!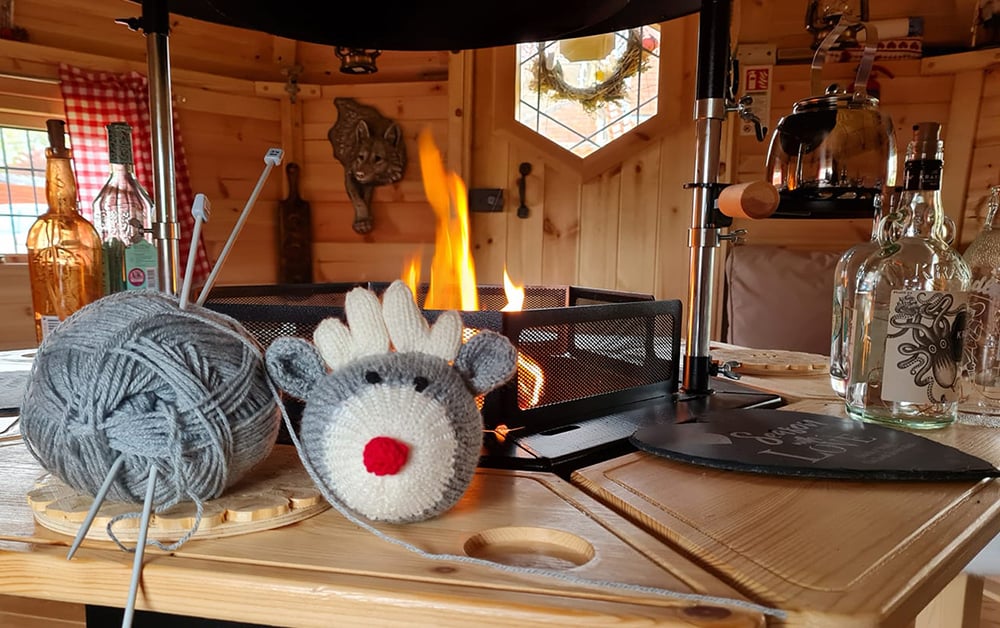 L - Library. I love how many BBQ huts double as a reading cubbyhole! There's nothing better than losing yourself in a good book. It's strangely even more fun when you are surrounded by loved ones! Get the kids into reading in a relaxing space and start a habit that will enrich them for a lifetime. In fact, we sell Arctic Cabins to Schools as education spaces. Take a look at our Cabins For Schools website.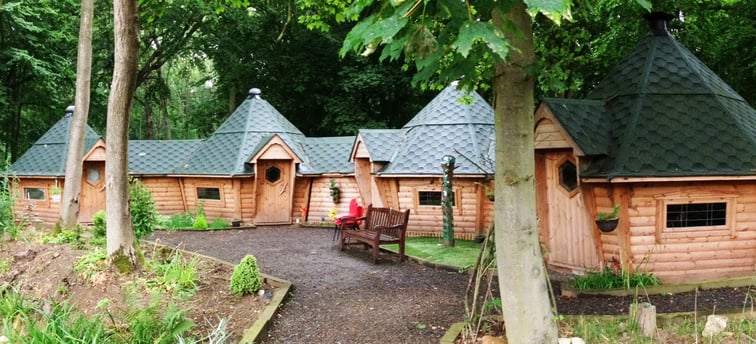 M - Multi Media Room. We've seen our cabins kitted out as full-on tech temples with TVs, games consoles and sound systems! The LED lighting can really play a part in creating a vibrant and exciting space for gaming, etc.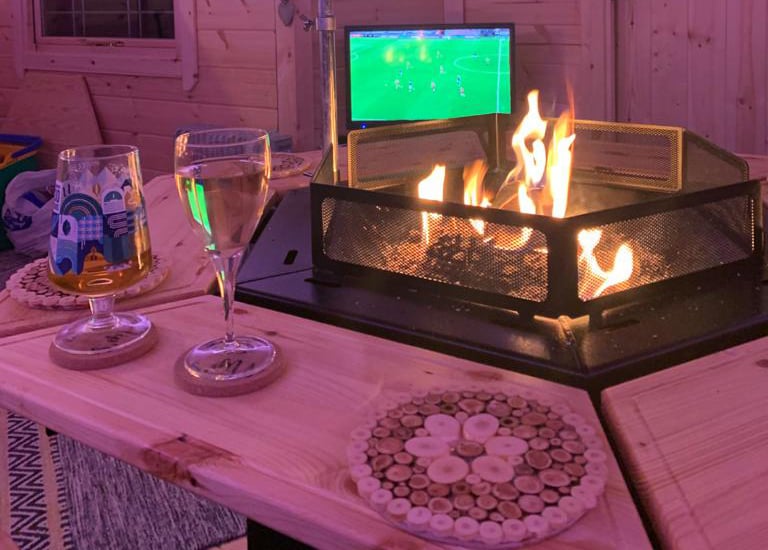 N - Networking. We'll come onto the benefits of having an office next but what about an actual area to conduct business? Rather than rent business space for meetings and pay exorbitant prices for soulless rooms, why not make a shrewd long-term investment, and buy an Arctic Cabin? The tranquillity that a log cabin provides creates an ideal place to meet, and the BBQ is a neat ice breaker!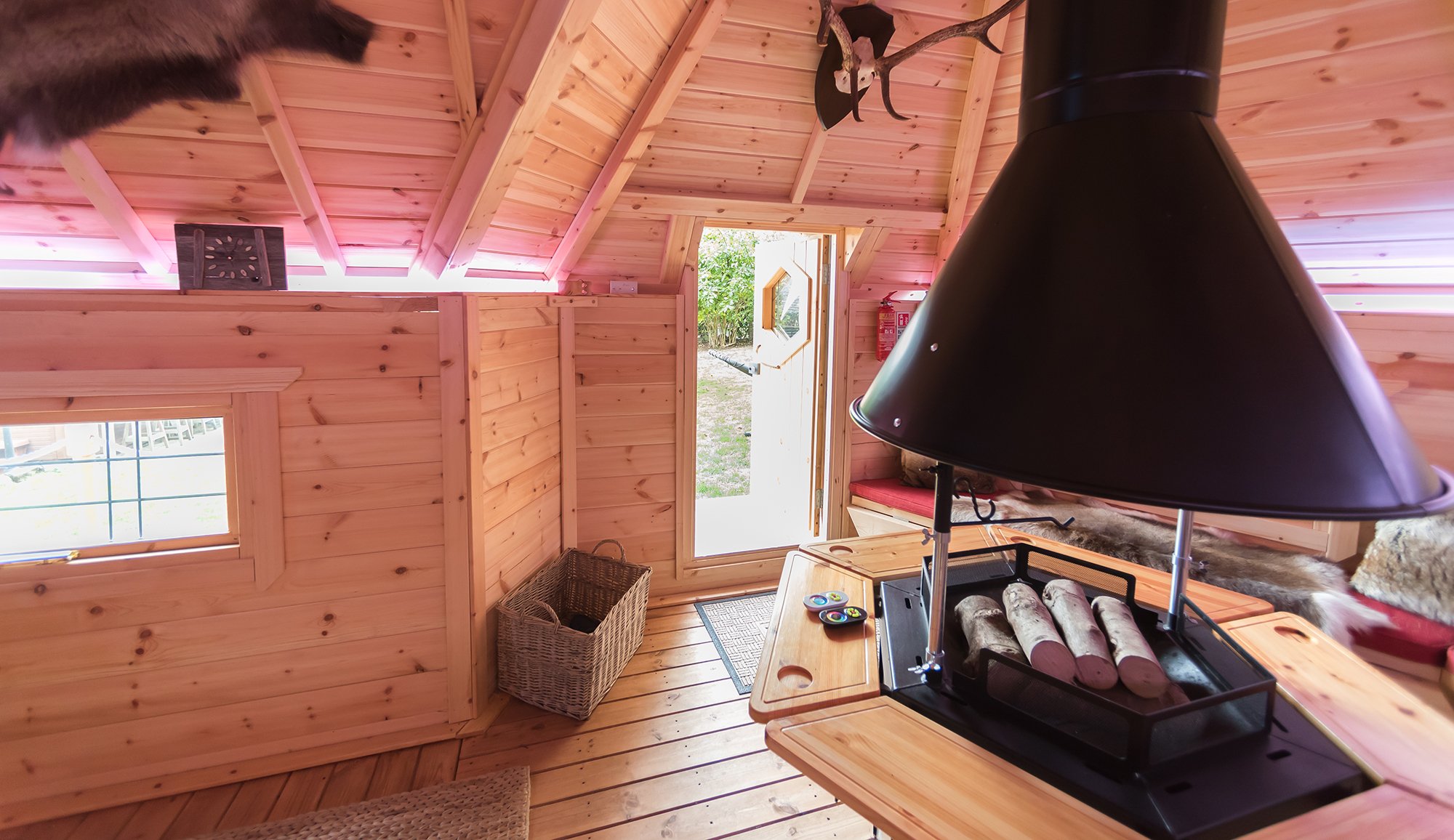 O - Office. If you work from home, perhaps running your own business, an Arctic Cabins garden room office is the perfect way of adding a separate space to your property. Having your office on your doorstep, but as a separate building, gives you the feeling that you ARE at work with the convenience of being as close to home as possible. Plus, I bet that central BBQ is handy for lunchtime!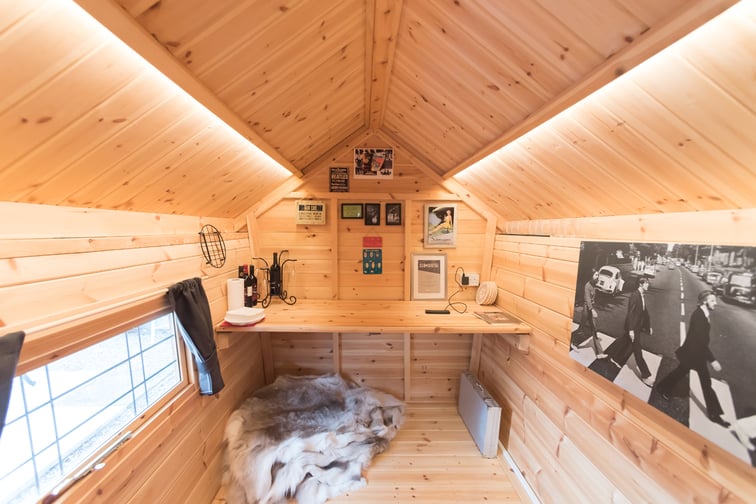 P - Pyjama Party. All the fun of camping out with the extra security and peace of mind of a Yale lock! The 10m² BBQ hut really lends itself to this use. Those specially adaptable benches that come as standard are great for sleepovers!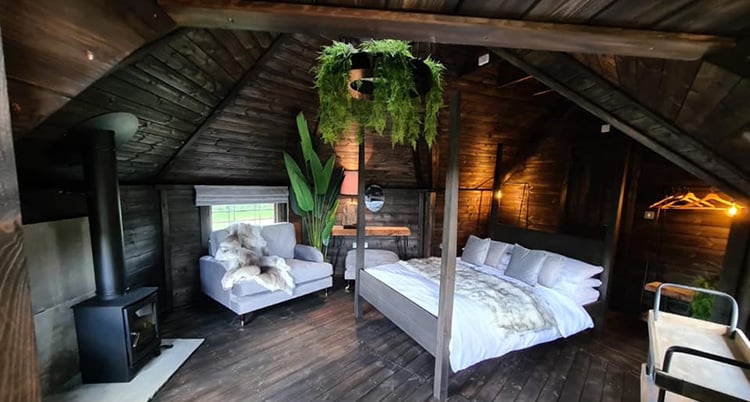 Q - Quiet Room. As well as formal meditation, an Arctic Cabin is a great place to just get away from the hustle and bustle and enjoy a little peace and quiet. One customer uses hers as a detox space after a busy day at the office and a hectic commute, a place just to be calm for ten minutes before heading into the wonderful chaos of the family home.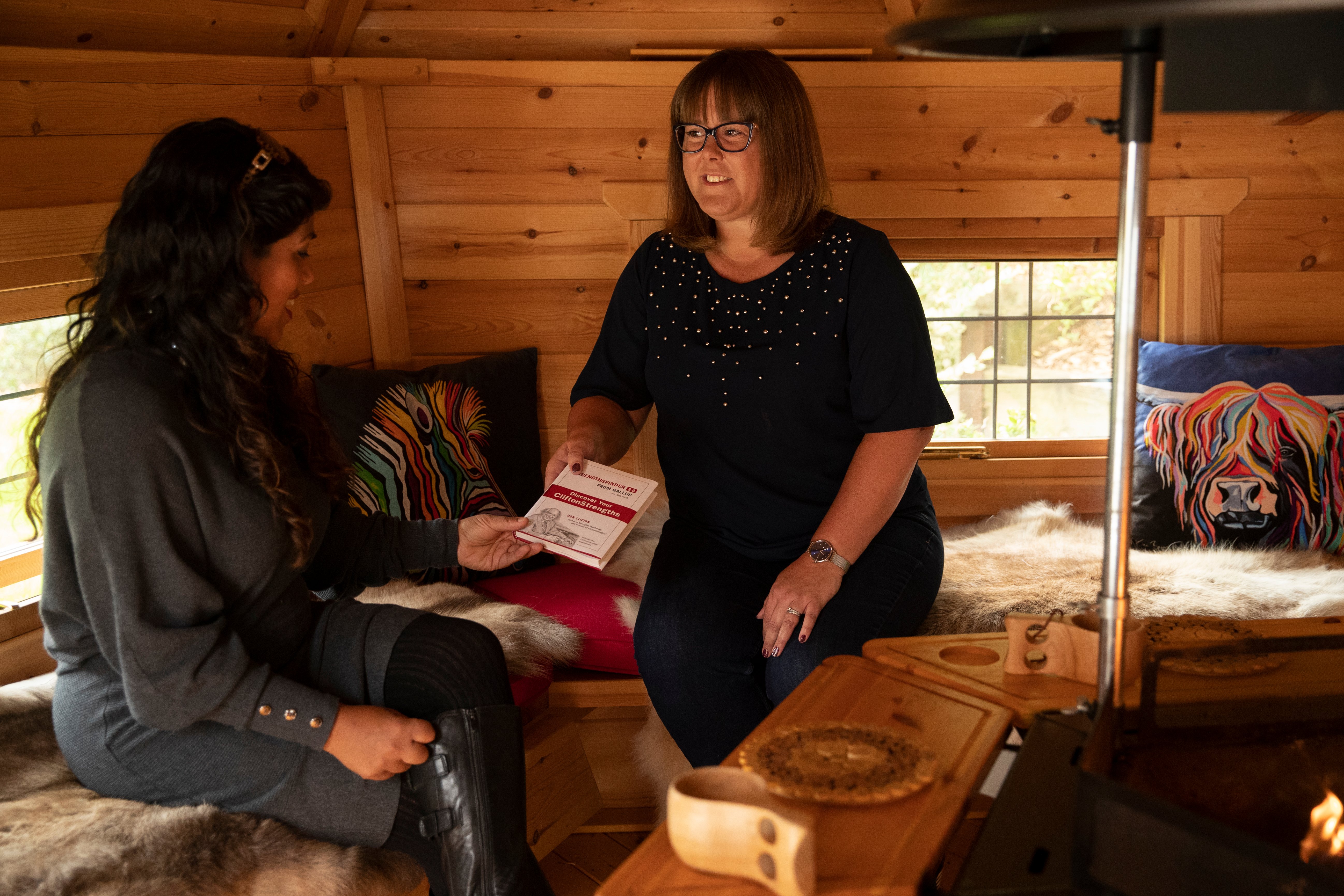 R - Rumpus Room. A kids playroom, a place where your children can be children, leave toys out, have fun and make as much noise as they like. Customers call theirs the "Playroom", the "Den", but our favourite is the fabulously descriptive "Rumpus Room".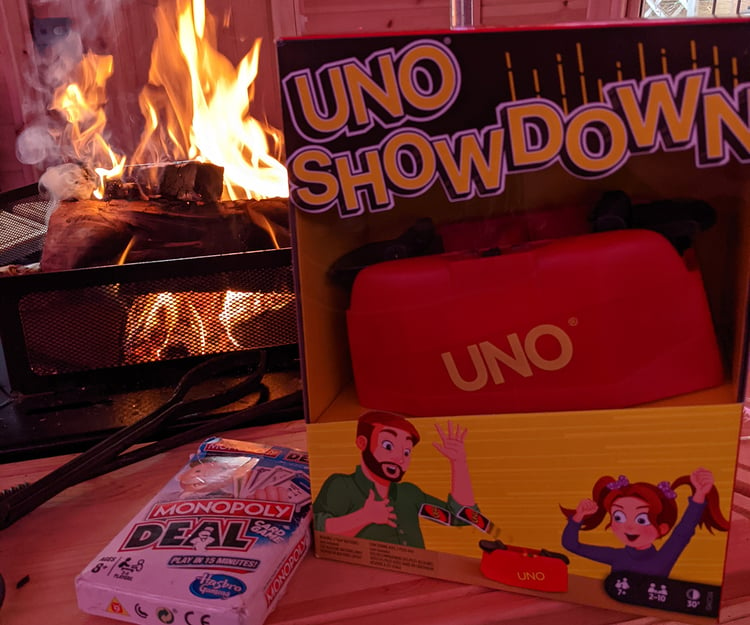 S - Sauna! Our Arctic Cabins have their origins in Finland (where the boss's wife Virpi is from!). Did you know there are more saunas in Finland than cars...one for every two Fins! A very popular choice to turn your Arctic Cabin into your very own sauna. Install a sauna heater within your Arctic Cabin for the perfect warm escape, right on your doorstep.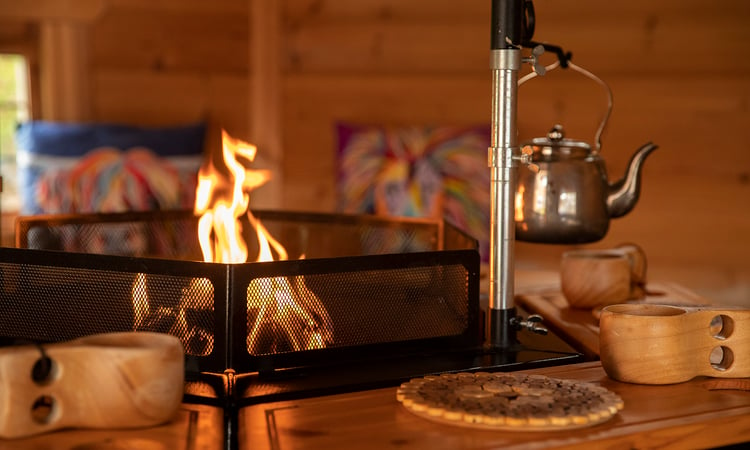 T - Teenage Hideout. You remember what it was like being a teen? When you needed your own space, away from Mum and Dad, where did you go? Imagine if you'd had the perfect hideaway at the bottom of your garden back in the day!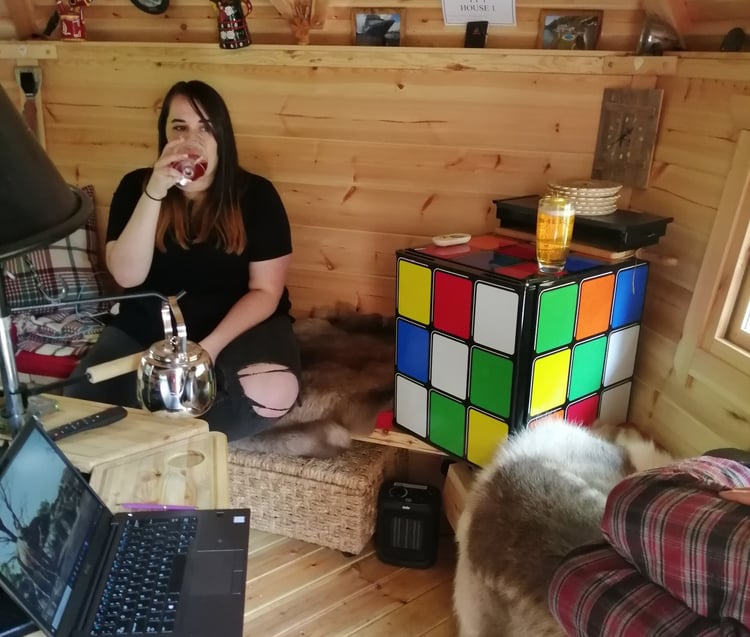 U - Ultimate Pampering. Actually, this customer created a beauty spa, salon and massage treatment room, but as b, s and m were taken we decided to allocate 'U' to this fabulous idea. What better than a lovely aroma therapy massage?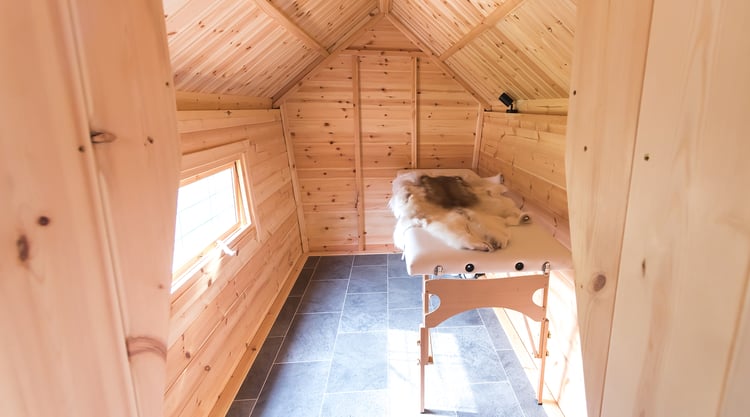 V - Vacation Villa. "The Villa" is a lovely guest room created in a customer's Arctic Cabin, this is where the unique design of a 'sloping walled' Arctic Cabin really comes into its own. A proper home from home which is put to great use as a spare room when family come to stay. Airy in summer and warm and cosy in winter and with that aroma of spruce wood as you drift off you'd feel like you were staying in the Scandinavian mountains, as opposed to your relatives back garden. We're still waiting for our invitation. Our Arctic Cabins are also sold by our sister company Camping Cabins as amazing glamping buildings. Check out the Camping Cabins website if you're thinking of setting up a glamping business on your land.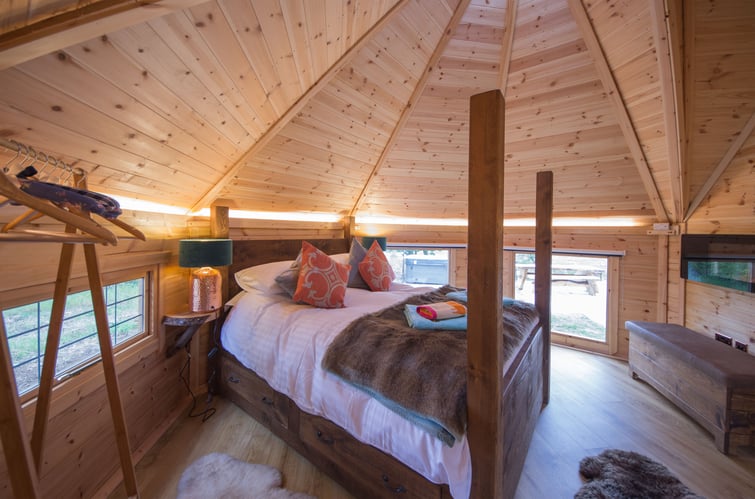 W - Workshop. The space that a BBQ cabin gives you, especially with an extension, lends itself well to a workshop - a beautiful creative environment! The photos we've seen of Arctic Cabins put to this use look like the tidiest workshops ever - imagine a festive little elves workshop! As long as you tidy up in time for the family to come in for their BBQ, we'll overlook the bike parts in the extension!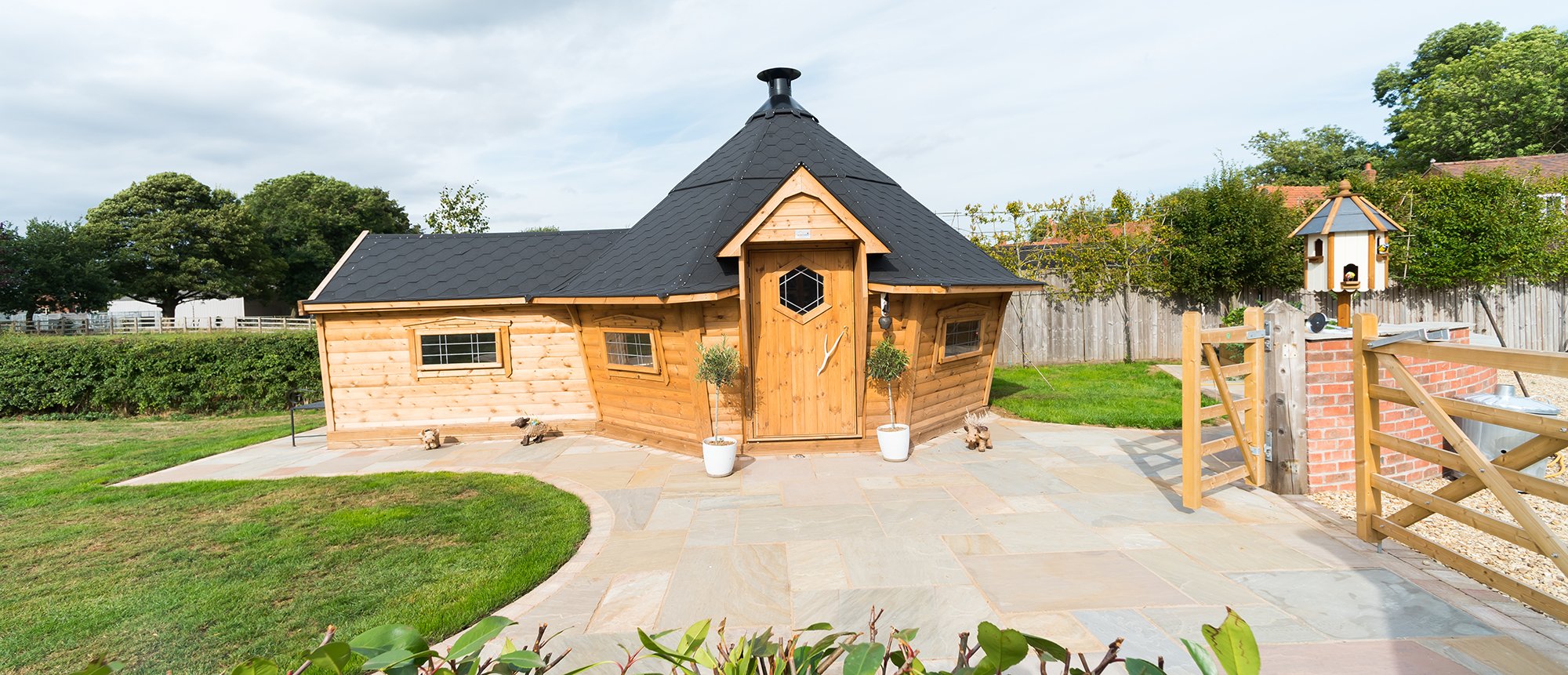 X - Xylophone. OK 'X' was a bit of a challenge but as at least one of our Arctic Cabins is now a recording studio, why not? That denser, slow grown spruce makes for good acoustics, it turns out!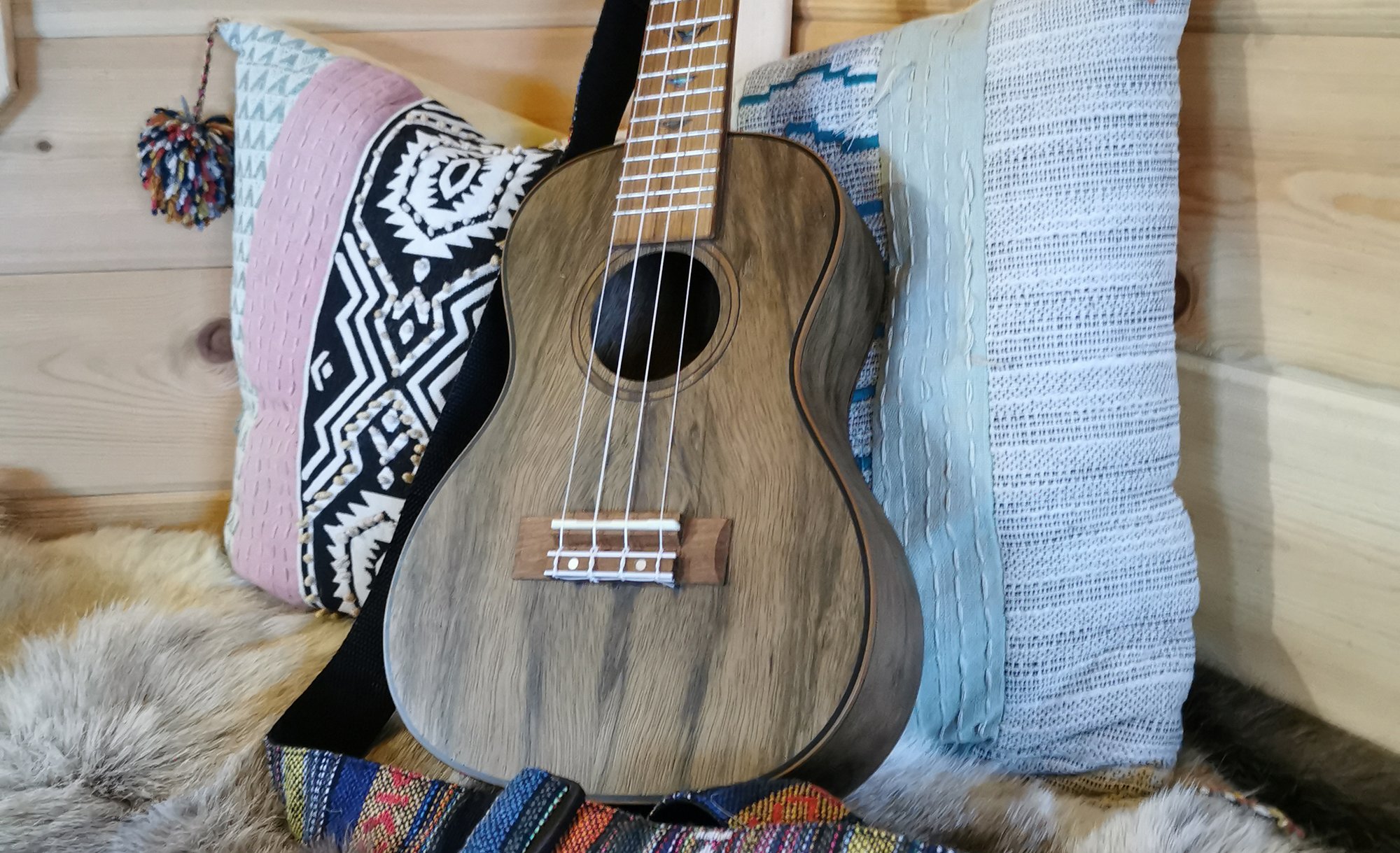 Y - Yoga Studio. As good for a hot dog as a downward dog. One of our favourite uses of a BBQ hut extension is as a yoga studio. What a lovely space to stretch out the tensions of the day!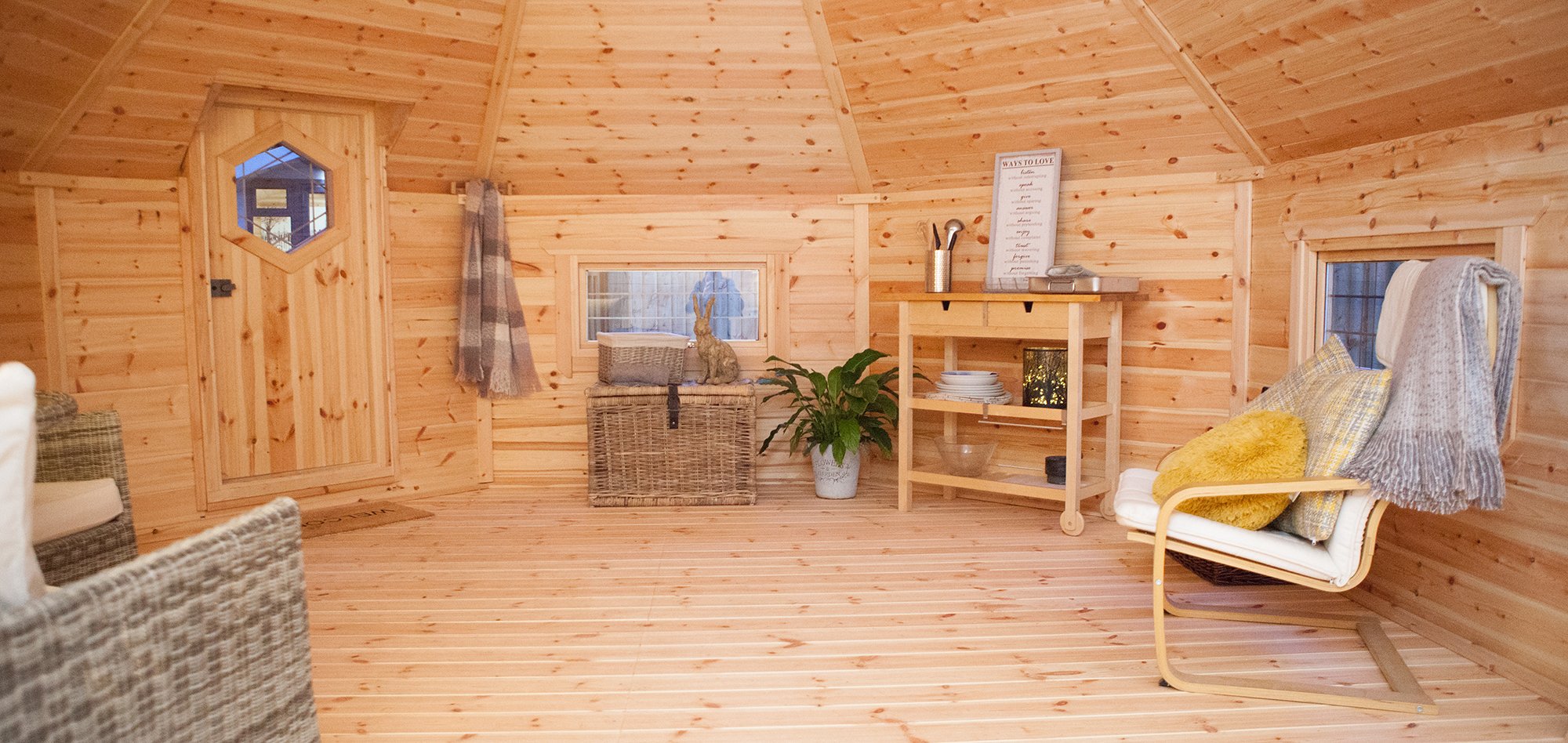 Z - Zen Den. Mindfulness and meditation. Your Arctic Cabin is the perfect place to be in the moment. The LED lights can help create just the right mood too!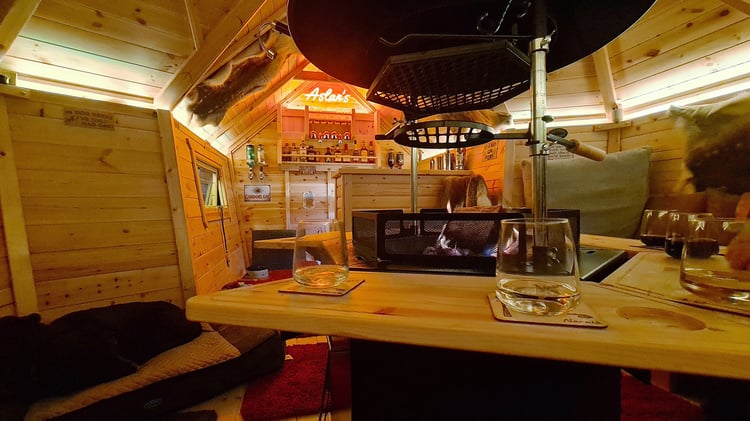 We've also learned of Arctic Cabins transitioning after a house sale with it's new owners using it for something different to the previous owners. It's lovely hearing how a new family looks at an Arctic Cabin with fresh eyes and opens a whole new chapter of possibilities. The potential is only limited by your imagination, and Arctic Cabins inspire imagination in abundance.
Our craftsmen ensure that the cabin YOU buy will be the same as the one you saw at your friend's house or the one you fell in love with at at our Nottingham Show Site Every detail, every specification, every measurement is checked to ensure quality and consistency. Our employed installation team bring their years of experience to create the perfect escape in your garden ... and then it is at this point where every Arctic Cabin becomes unique.
As we've been compiling this A-Z we've been struck by how your Arctic Cabin evolves with your family over the years. The quality and longevity of an Arctic Cabin means that they last many years beyond the original purpose for which they were bought. One was intended as a quiet place for a teenage daughter to escape to for GCSE revision but with that daughter now away at university it has become a 'Dad sanctuary'. Another, originally purchased as a hub for family together time now doubles as a cool teenage place to hang out and a cosy place to which mum and dad can escape for a little peace and quiet! They really do adapt and grow with family life.
From A-Z, every single Arctic Cabin is manufactured by hand, here in the UK, using traditional methods and only the best timber available. Using slow grown Spruce gives the timbers a density that will stand the test of time and measure up against whatever you wish your Arctic Cabin to be, today and years into the future. We are so confident about the quality of our buildings that we offer a no quibble 10 year manufacturers guarantee, giving you complete peace of mind.
So which ever size cabin you choose: the 7m² cabin, the smallest of our cabins which is still big enough for family get-­togethers and sleepovers thanks to that unique 'sloping walled' design and perfect for a romantic evening; the 10m² cabin which will effortlessly seat 15 people creating a cosy, intimate, fun environment; the 14m² cabin great, for a larger gathering or party or installed without the BBQ allowing to create a hot tub room, artist studio, sewing room, enviable man cave or teenage den; or the 17m² cabin which will comfortably seat 28 or be the setting for that advantageous home gym or garden office! You can look forward to creating the perfect escape that is as unique as you are and which will evolve and adapt to match your changing needs, interests and passions.
Written by Gareth Evans